Earnings driven by recovered foreign trade and consolidated international operations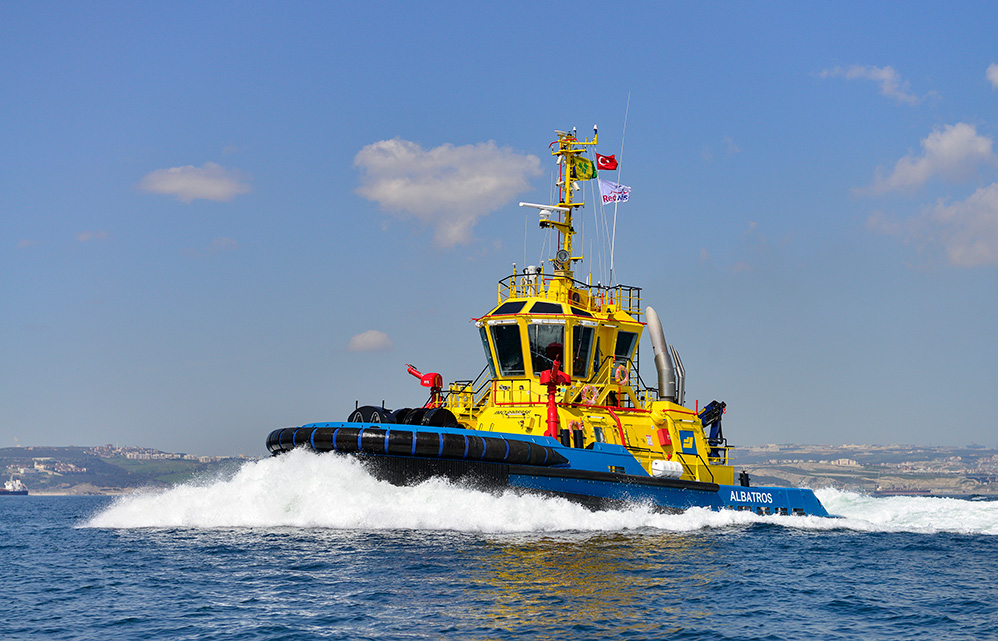 Santiago, March 11, 2022. SAAM, a provider of port, towage and logistics services in 14 countries in the Americas, closed 2021 with positive results, driven by a recovery in foreign trade, strong performances from its new assets acquired in recent years and operational improvements implemented.
In 2021, the company reported net income of US$ 78.6 million, 18% more than last year (+43%, excluding extraordinary effects from prior year). Sales and EBITDA also reflected good management, with figures of US$ 748 million (+28%) and US$ 268 million (+26%), respectively.
"Our three business divisions achieved favorable results, even with the challenges brought by the pandemic, which has kept the logistics chain highly strained as a result of numerous disruptions worldwide. In 2021 we successfully navigated these complex conditions, reporting a significant rise in earnings and continuing our track record of growth and international expansion," explained SAAM's CEO Macario Valdés.
The executive pointed out that the company already consolidates 83% of EBITDA from all operations in which it has interests, up from merely 25% in 2016. "This reflects our considerable progress to streamline management, take control positions in our assets, safeguard our sound financial position and leverage inorganic growth opportunities," he commented.
Milestones in 2021–SAAM's 60th year in business–included closing the acquisition of 70% of Intertug (with towage operations in Colombia and Mexico) and successfully integrating Intertug and Aerosan (acquired in 2020) into the operating model. Also worth highlighting are the towage services in El Salvador and Peru, new tugs added to the fleet and progress on the STI investment plan.
Furthermore, in January 2022 Humphreys and Feller Rate upgraded SAAM's risk rating from AA- to AA with a "stable" outlook.
SAAM informed that it would propose a dividend of US$ 47.2 million at its next annual general meeting. This is equivalent to 60% of net income for the year 2021 and is 17% greater than the previous year.
Division Results
In 2021, the Towage Division reported sales of US$ 340 million (+23%) and EBITDA of US$ 137 million (+14%).
The Port Terminals Division reported sales of US$ 282 million and EBITDA of US$ 105 million, increases of +13% and +10%, respectively, with respect to year-end 2020.
Lastly, the Logistics Division posted revenue of US$ 128 million (+118%) and EBITDA of US$ 40 million (+221%).
____
SAAM is an international company providing services for international trade through its three divisions: Port Terminals, Towage and Logistics.
With 60 years in business, SAAM has operations in 14 countries in North, Central and South America, creating jobs for more than 8,500 employees. It is one of the leading operators of port and towage services in the Americas.