SAAM SMIT Towage Expands Fleet with New Top-of-Line Tug in Brazil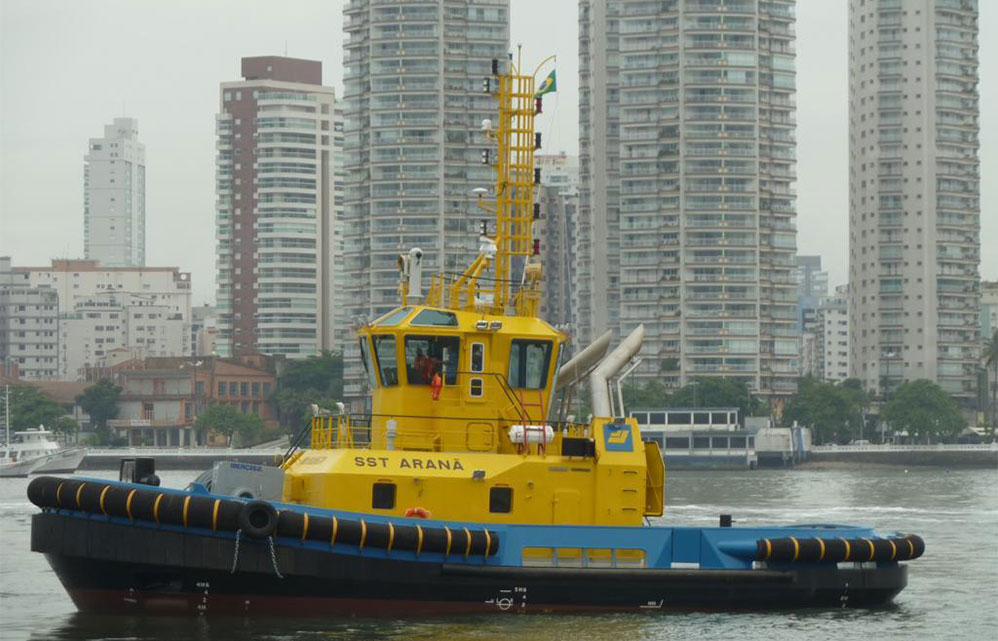 The SST Aranã, a Damen ASD2411 design, features quality construction and strong propulsion power packed into a small vessel.
December 13, 2018. The SST Aranã, the fourth in a series of tugs that SAAM SMIT Towage (SST) ordered from the Wilson Sons Yard in Guarujá, has begun operating in Brazilian waters.
Featuring Schottel azimuth propulsion, the SST Aranã joins the company's fleet of 50 tugs (46 are azimuth) operating at 15 terminals in Brazil. The vessel will mainly provide vessel docking and undocking services.
"Its design (Damen ASD2411) is considered the top of the line worldwide, giving this tug strong propulsion power in a small vessel with excellent maneuverability," according to the Technical Manager of SAAM's Towage Division, Pablo Cáceres. "This makes it special because it can operate in ports with restricted maneuvering space," he emphasized.
This Brazilian-flagged vessel boasts two Caterpillar engines and a bollard pull of 70.88 tons, measuring 24.4 meters in length and 11.30 meters in beam.
SST already operates three tugs with identical design features, built at other shipyards: two in Chile (Mirlo and Tordo) and one in Panama (SST Portobelo).
SAAM's Towage Division operates at more than 70 ports in 10 countries throughout the Americas.