Portuaria Corral Achieves New Record of 1.1 Million Tons Transferred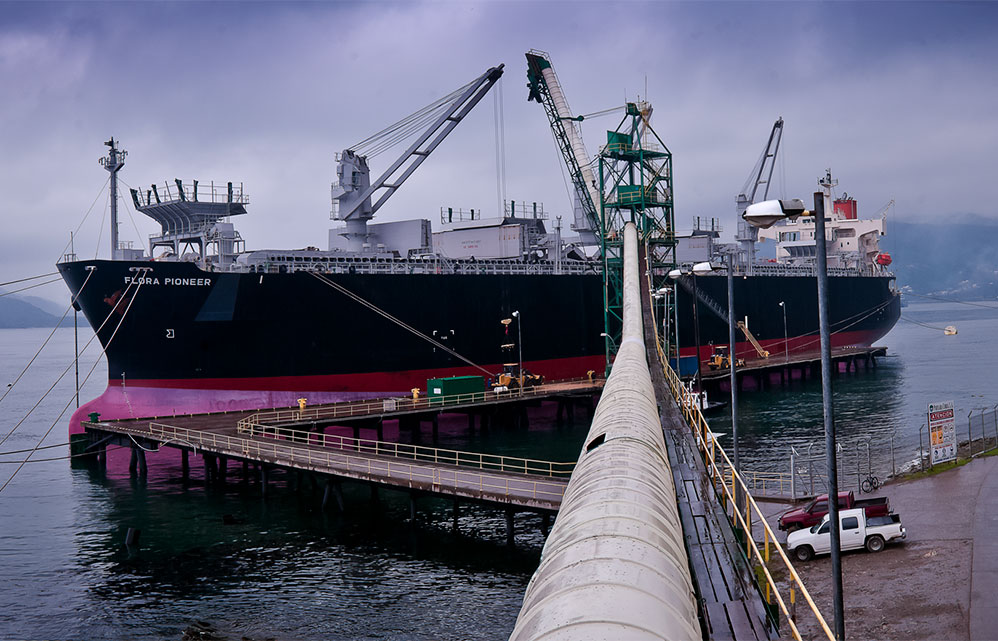 The terminal has enjoyed sustained growth since 2016 thanks to team work and investments.
Corral, December 28, 2018. For the first time ever, Portuaria Corral surpassed 1.1 million tons transferred. This marks a milestone for the sea shipping terminal, which has enjoyed sustained growth since 2016, when it averaged just 600,000 metric tons.
"We are very pleased with this accomplishment. It is a reflection of our workers' commitment to the transport and embarkation schedules we have designed, our customers' trust and investments we have made to make our port more efficient," remarked the CEO of Portuaria Corral, Diego Sprenger.
According to the executive, in recent years Chinese demand for forest products has grown and the Los Lagos Region has gained importance as a source of Eucalyptus nitens. "Thanks to the advances we have made at our terminal, we have been able to handle the cargo growth in this area," he affirmed.
This year the port serviced 19 additional large-capacity vessels than in prior years, which required new ways of allocating sites and optimizing berth use. Investments were also made to increase river transport flow towards Corral by 50%.
"We predict that cargo could reach 1.2 million tons by 2019 and we want to keep growing. In addition, we are working to add other types of cargo such as pine for export," remarked Sprenger, adding that he also expects the MAPA project to boost the local forestry industry over the next few years.