SAAM reports net income of US$ 9.5 Million for third quarter 2017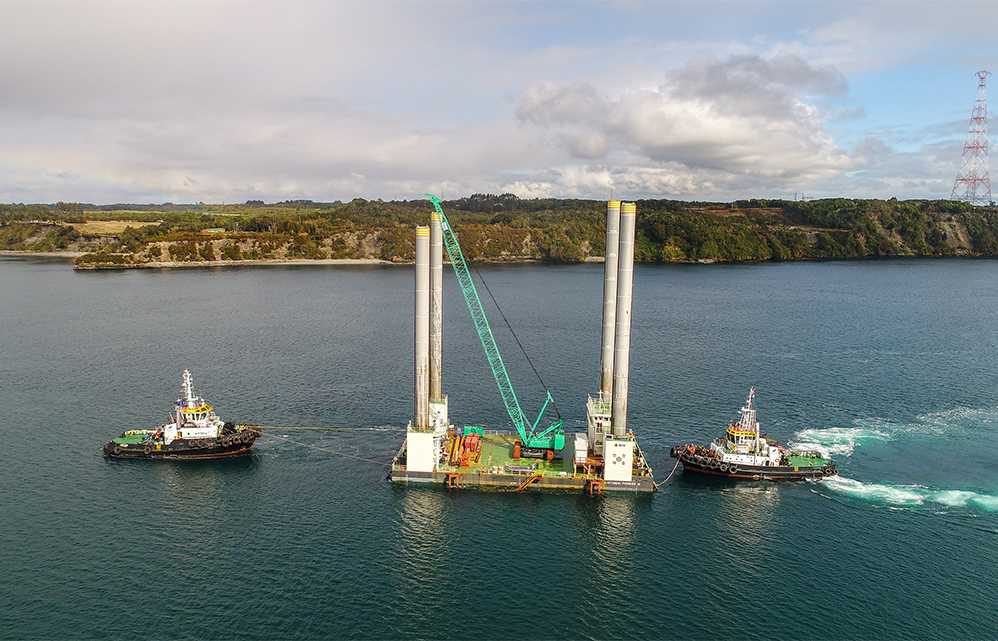 Santiago, November 3, 2017. SAAM, leader in port, logistics and towage services in 13 countries in the Americas, released its third quarter results, reporting a net income of US$ 9.5 million. For the quarter, the company posted Ebitda of US$ 48 million and sales of US$ 175 million, including associates at their equity method values.
With this result, the Company's net income for the nine months ended September 30, 2017, is US$ 53 million, a 20% rise over the same period last year. These figures include a non-recurring gain of US$26.9 million mainly from the sale of the company's minority interest in Tramarsa.
"These figures for July to September show an improvement over prior quarters and a better outlook thanks to our diversified portfolio reflected in the good performing of our port terminals and a stable Towage Division. This has helped us to face better the current cycle of low economic growth and the challenges arising from the consolidation of the shipping industry," commented SAAM's CEO, Macario Valdés.
Highlights for the period include the appointment of Óscar Hasbún as the new chairman of the board of SAAM, the release of the first sustainability report and the listing on the Dow Jones Sustainability Index Chile for the second year in a row.
Divisional Results
The Port Terminals Division reported sales of US$ 85 million and Ebitda of US$ 24 million for the third quarter. These figures were positively impacted by strong commercial management at Terminal Portuario Guayaquil (Ecuador), which has tripled its volumes, and the addition of Puerto Caldera in Costa Rica.
The Towage Division posted sales of US$66 million and Ebitda of US$ 23 million. These results are in line with the third quarter of last year due to an increase in services provided as a result of the reactivation of the Canadian coal industry.
Lastly, SAAM's Logistics Division posted sales of US$ 24 million and Ebitda of US$1 million.