Honesty guides our actions, being honest we grow in a sustainable way, we take care of our work source and protect the reputation of the Company. We frame our actions based on integrity and transparency, avoiding conflict of interest, repudiate any act of corruption, bribery or illegal acts; and we guide our relationship with suppliers, competitors, customers, business partners and authorities in the same context.
We behave with integrity and consistency.
We build relationships of trust, based on truth.
We offer what we can accomplish and we strive to achieve it.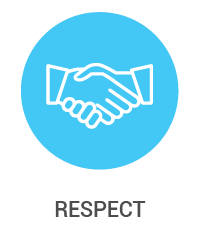 Each one's actions must always be based on mutual respect, we can only achieve our goals, if we treat each other with respect, we value diversity and inclusion, and we marginalize ourselves from behaviors of abuse and discrimination. We also respect the environment in which we develop our activities, communities and the environment.
We recognize the value of each person.
We strive to empathically understand the different points of view and particular situations, considering the opinions of others.
We respect the environment in which we develop our activities.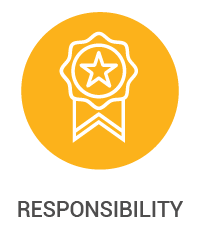 We orient our action with the responsibility and transparency that moves us to protect and preserve the value of our Company. We are responsible for the use of our physical and information assets and for maintaining an efficient control and management system for our processes.
We assume the obligation to respond for what we do or do not do and measure the consequences of our actions.
We fulfilled our commitments.
We develop our tasks and obligations efficiently, recognizing errors and correcting them in a timely manner.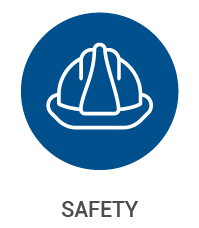 Safety is an impassable value for us, so protecting our safety and health in the workplace is a high priority. We provide safe working conditions, and tools for safety management in all our facilities and activities. We work for security from the leadership and with preventive vision.
We are aware of the importance of safety in our work.
We identify, evaluate and take the necessary measures to work in a risk-free environment and control the dangers to our health.
We promote a culture of self-care and concern for the integrity of others.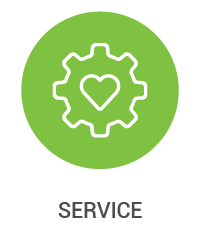 Our clients constitute a central pillar for our activity. Therefore, we strive to provide timely, efficient and friendly service. We are committed to continuously improving our processes to create value for our customers.
We work to provide a service of excellence.
We aim to fully meet the expectations of our customers.
We care about identifying the needs of our customers and putting them at the center of our work.