SAAM Cuts Lost Time Injury Frequency Rate at Operations by 30% over the Last Three Years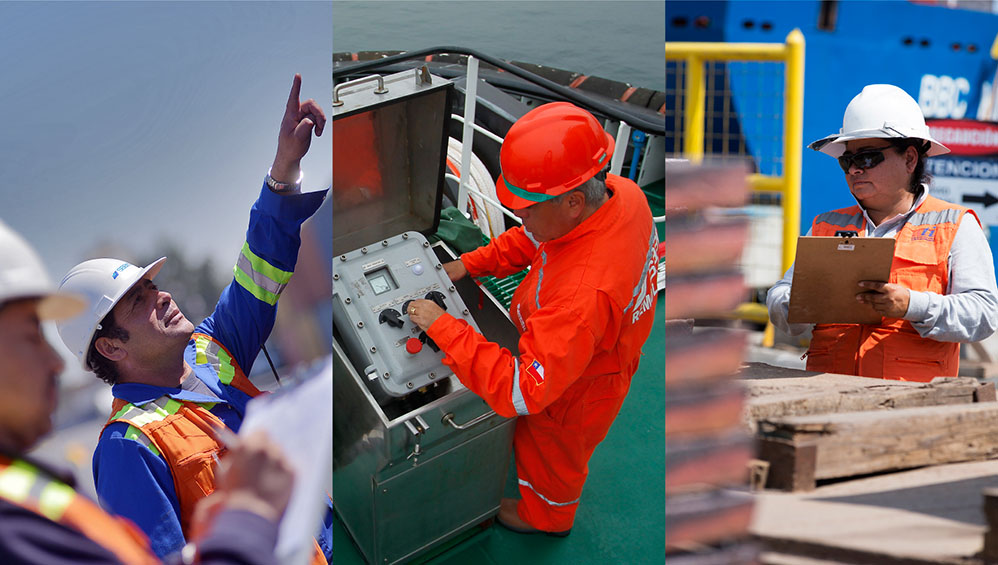 The different business units have undertaken a series of actions to improve safety, one of the company's core values.
Santiago, January 18, 2019. SAAM has recorded a significant and continuous drop of 30% in its lost time injury frequency rate over the last three years. Employee training at the company's numerous divisions and implementation of preventative risk-control mechanisms are some of the measures that have contributed to improving safety at the different operations.
"We are placing special emphasis on safety, a value essential to our work, as has been reflected in the continuous improvement in our indicators in recent years. More than saying we have already won the race, these results are an incentive to continue improving each day," said SAAM Corporate Human Resources Manager, Gastón Moya.
The lost time injury frequency rate was 33 in 2018. By 2015, it had already fallen to 18 and hit single digits in 2018 with 9.6— a 71% reduction in the last six years.
As part of efforts to reduce accidents, the company has updated and distributed its code of ethics, which has been an opportunity to highlight corporate values like safety. Meanwhile, a newly developed operational model has helped improve efficiency and control of safety processes in the group's numerous subsidiaries.
"The leadership of managers, area heads and supervisors in the different business units has been essential here. They and their teams have dedicated themselves to making great progress on safety results. Together, they are the ones who are truly responsible for driving down the accident rate," said the executive. "There is high interest in achieving sustainable improvement in our safety performance through the commitment of everyone at SAAM. Thus, we are constantly seeking new prevention plans that contribute to our continued progress," he added.
To reach this objective, the company has put in place some mechanisms, like hard barriers and ICAM incident investigation methodology. Furthermore, lessons learned sessions, which seek to highlight best practices in safety, have been fundamental to promoting the value of self care.
SAAM also boasted a low severity rate for the accidents that occurred (this formula considers the number of days missed due to accidents), which was 657 in 2013 and 426 in 2018.