Diversification, New Projects and Recovering Volumes Drive SAAM's Results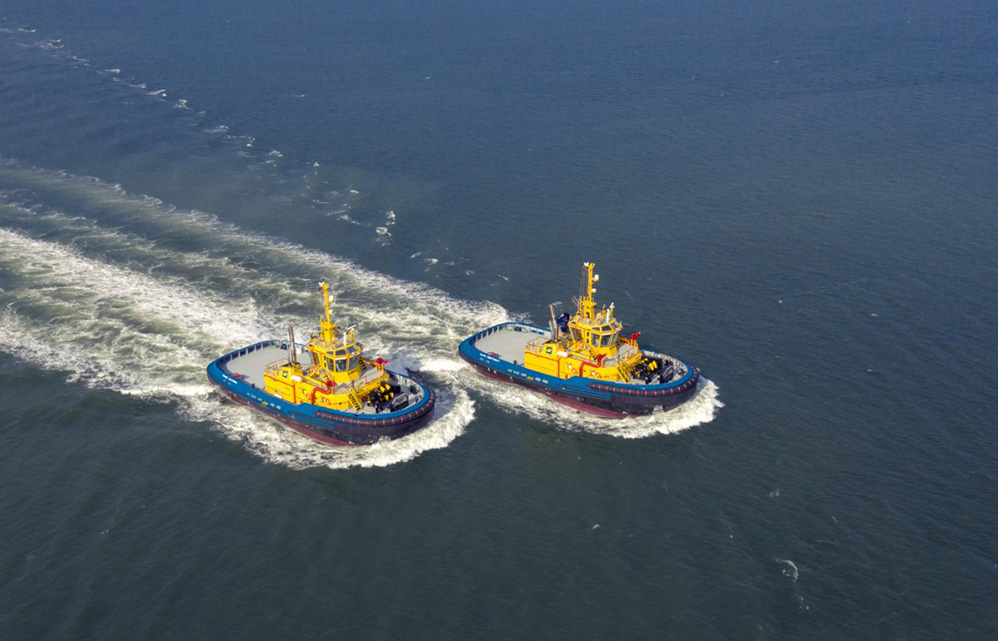 The Company reported second quarter net income of US$ 19 million, reflecting a strong performance from its three business divisions and synergies from new acquisitions.
Santiago, August 6, 2021. SAAM, a leading provider of port, logistics and towage services in 14 countries in the Americas, reported net income of US$ 19 million for the second quarter, representing growth of 33%, with EBITDA of US$ 71 million and sales of US$ 188 million, up 26% and 31%, respectively (all consolidated figures).
"These numbers are positive, reflecting earnings growth for our Company and the effects of the acquisitions of Aerosan and Intertug, integration of these new assets into our operating model, new towage service contracts and also recovering imports in economies around the world," commented SAAM's CEO, Macario Valdés.
He added that although transfer volumes were up, they had still not reached pre-pandemic levels. "We have managed to continuously provide services thanks to significant effort from our teams and despite higher costs to keep us safe from Covid-19. Our asset diversification and sound operating model have helped us better face this contingency," he remarked.
Milestones during the period include launching SAAM Towage's operations in Peru and new projects in the oil & gas industry in Canada, Brazil and El Salvador.
For the six months ended June 2021, the Company reported net income of US$36.6 million (+28%, isolating extraordinary effects from the first half of 2020), sales of US$ 356 million (+23%) and EBITDA of US$ 133 million (+21%).
Consolidated Results by Division
In the second quarter of 2021, the Towage Division reported sales of US$ 88 million (+26%) and EBITDA of US$ 38 million (+18%). This growth is linked to an increase in harbour maneuvers, mainly in our international operations, new contracts in the oil & gas industry and the effects of consolidating Intertug.
The Port Terminals Division achieved sales of US$ 71 million and EBITDA of US$ 27 million, improvements of +12% and +10%, respectively. There was an exceptional increase in business at foreign terminals, especially TPG in Ecuador, which received cargo rerouted from Callao, while the Chilean ports STI and ITI experienced an increase in throughput.
Lastly, the Logistics Division posted revenue of US$ 30 million (+158%) and EBITDA of US$ 9 million (+200%). Aerosan's performance deserves special mention, with an increase in activity, especially import cargo.
___
SAAM is a multinational corporation providing services for international trade through its three divisions: Port Terminals, Towage and Logistics.
With 59 years in business, SAAM has operations in 14 countries in North, Central and South America, creating jobs for more than 8 thousand employees.
It is one of the leading operators of port and towage services on the continent.