Feller Rate Assigns "Stable" Outlook to SAAM's Rating and Removes It from Special Watch List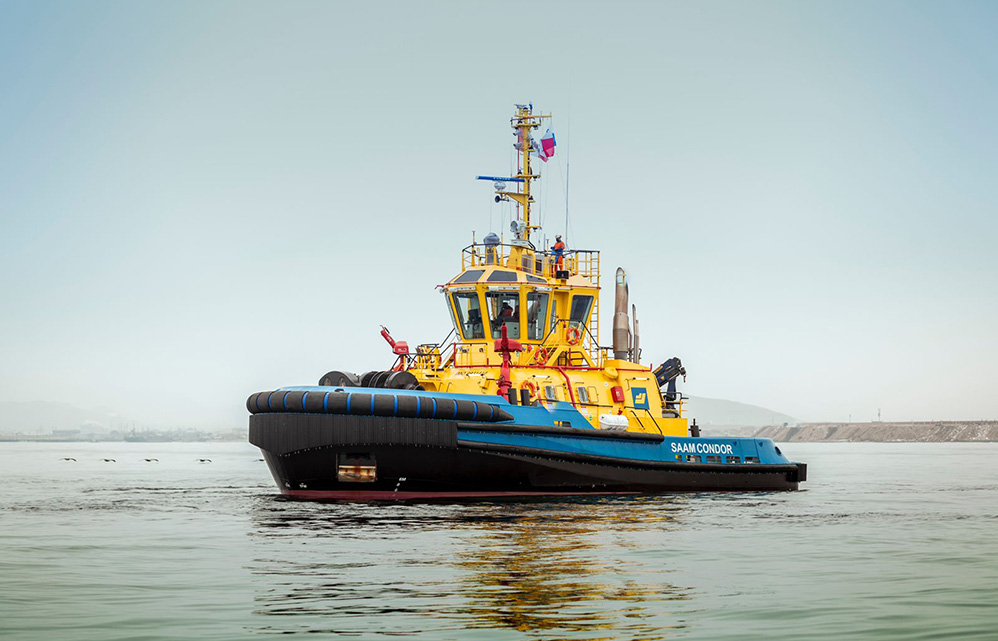 According to the risk rating agency, this is due to the company's strategic plan to grow the towage segment, which will mitigate its reduced business diversification.
Santiago, January 27, 2023. The risk rating agency Feller Rate removed the credit rating and bond lines of Sociedad Matriz SAAM S.A. (SM-SAAM) from its special watch list (CreditWatch negative). It was put on this special watch list because of the size of the recently announced deal to sell its port terminals and ground logistics subsidiaries to Hapag-Lloyd.
Meanwhile, it assigned a "Stable" outlook due to the focus on the growth of the towage segment.
SAAM CEO Macario Valdés commented that "this news endorses our strategy to strengthen the towage business that we have been working on since 2019, which has made us the third largest player in this market worldwide. We have also reinforced our strategy in air cargo logistics, where we expect to consolidate our position."
According to Feller Rate, being removed from Creditwatch is in response "to the strategic plan announced by the company focused on the growth of its towage segment (where it has a large market share), which will partly mitigate its reduced business diversification."
In addition, the rating takes into account the backing of its controller, Quiñenco S.A., which increased its stake from 59.73% to 61.02% during 2023.