Florida International Terminal to add a new service for its clients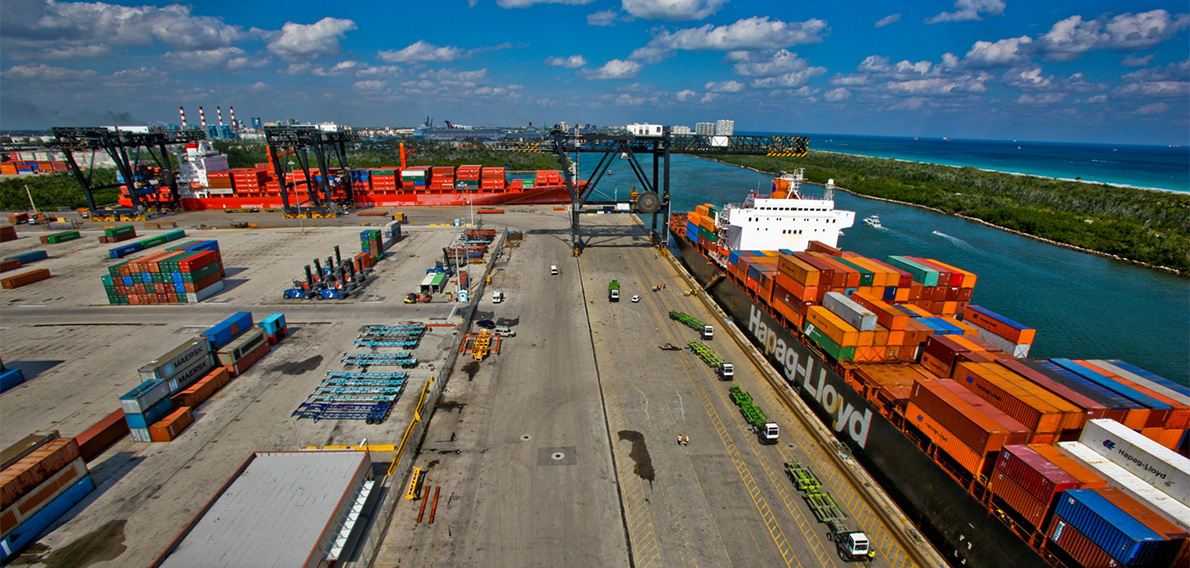 As from June, 2016, Hapag-Lloyd shipping company added its Mediterranean Gulf Express (MGX) service, a new docking in Port Everglades.
Florida, United States, May 16, 2016.- Florida International Terminal (FIT), operated by SAAM since 2005 in Port Everglades – Fort Lauderdale, Florida, U.S.A., will add a new service to its clients.
Starting next month, Hapag-Lloyd shipping company will include Port Everglades in the dockings of its Mediterranean Gulf Express (MGX) service, increasing its coverage between Europe and the southern part of Florida.
The first berthing of this service in FIT will take place next June, following a route including the ports of Cagliari, Livorno, Genoa, Barcelona, Valencia, Port Everglades, Kingston, Veracruz, Altamira, Houston and New Orleans.
"This new service will have a positive impact in our clients, who will have more alternatives to transport their cargo from and to Europe. The arrival of the MGX service to our terminal is an acknowledgement to the quality and efficiency of our operation, and shows the soundness and good projections that our terminal and Port Everglades have for the coming years", stated Fit's General Manager, Klaus Stadthagen.
At present, the terminal provides services to world-class shipping companies such as Hamburg Süd, Hapag Lloyd, Yang Ming and more recently, Sealand and APL. Since it started operations, cargo movement through FIT has significantly grown, reaching more than 170 thousand TEUS in 2015.
This good news from FIT is an addition to that already reported in April, about the renewal of its concession for a period of 10 years.  Together with the extension until 2025, Florida International Terminal has the option of adding another two renewals for 5 years each.
SAAM is a Chilean multinational company present in 15 countries, through its participation in port terminals, tugboats and logistics operations, and generating over 10 thousand jobs. It is the second port operator in South America, with eleven ports in the United States, Mexico, Colombia, Ecuador, Peru and Chile.