Humphreys and Feller Rate Upgrade SAAM's Bond Rating to "AA" with "Stable" Outlook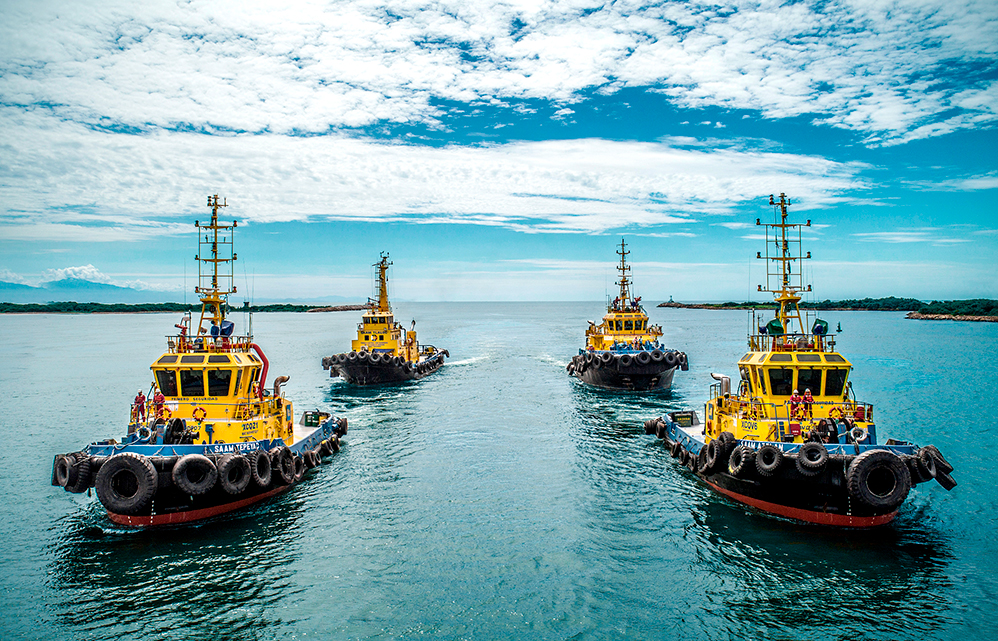 According to the risk rating agencies, the increase reflects the company's strong financial performance and the growth of its business divisions, which are fortifying their leadership in the markets where they operate.
Santiago, February 1, 2022. Risk rating agencies Humphreys and Feller Rate upgraded their ratings from "AA-" to "AA" for the bond lines and debt securities issued by Sociedad Matriz SAAM S.A. (SM-SAAM), which provides towage, port and logistics services in 14 countries in the Americas. The agencies also assigned them a "Stable" outlook as they do not envisage medium-term changes affecting the company's risk.
SAAM's CEO, Macario Valdés, commented, "This upgraded rating is the result of the company's efforts to strengthen its leadership position and recognizes our 60+ years of industry experience, thus confirming our solid foundation from which we can continue growing and move our business into the future."
As reported by Humphreys, the change in rating is explained by the company's sustained positive performance in recent years, "in line with the company's strategic plan, improving its market share and growth across all business segments, and thereby giving it access to economies of scale, competitiveness in the markets where it operates, higher returns and geographically diversified businesses."
SAAM's main strengths include stability and resilience in the face of market fluctuations, liquidity, diversified business lines and the fact that it provides services considered essential to foreign trade.
Humphreys particularly valued the stability of the towage business, where SAAM is the largest operator in the Americas, and its well-positioned airport services.
These advantages can be explained partly by the successful consolidation of SAAM Towage's former joint operations with Boskalis (2019) and the acquisition of Aerosan and Intertug (2020).
Meanwhile, Feller Rate remarked that the rise is due to "an inorganic growth process that led to more diversified operations. Other contributing factors included the newly implemented operating model—focused on streamlining and standardizing the company's three business units—and a strategy seeking greater control over subsidiaries."
In 2020, the company enjoyed sustained sales growth, with revenue of US$ 584.0 million, net income of US$ 71.7 million and EBITDA of US$ 213.4 million. For the third quarter of 2021, it reported revenue of US$ 548.8 million, net income of US$ 60.3 million and EBITDA of US$ 202.3 million.
____
SAAM is a multinational corporation providing services for international trade through its three divisions: Port Terminals, Towage and Logistics.With 60 years in business, SAAM has operations in 14 countries in North, Central and South America, creating jobs for more than 8,500 employees.It is the leading provider of towage services in the Americas and an important port and logistics operator in the region.