New Cranes for San Antonio Terminal Internacional Already on Route to Chile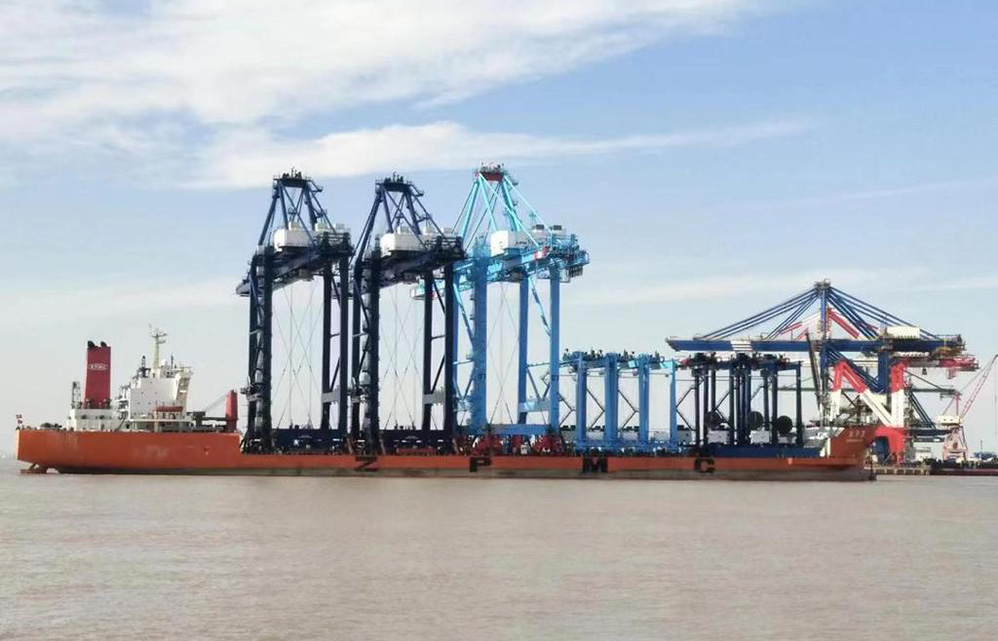 The new Post Panamax STS cranes are part of the investment plan being deployed by the country's main port terminal to strengthen its operations.
San Antonio, November 08, 2022. San Antonio Terminal Internacional (STI) announced that two new Super Post Panamax Ship To Shore (STS) cranes and two electric Rubber Tyred Gantry (RTG) cranes have set sail from Changxing Island (China). These investments will help boost the port's efficiency and enhance its service offering.
CEO Rodrigo Galleguillos pointed out that "the new cranes will make it possible to improve the competitiveness not only of STI, but also of Chile's foreign trade, since we will have better and more modern equipment for transferring containers."
With this addition, STI will have a total of eight STS and eight RTG cranes, making it one of the best equipped ports in the country.
The executive recalled that these new cranes are part of the commitments made with Empresa Portuaria de San Antonio to extend the terminal's concession to 2030 and upgrade assets through investments totaling US$ 66 million.   The equipment is expected to reach Chile by the end of December and should be operational by the end of January.
The new cranes were shipped fully assembled on board the Zhen Hua 24 and reach a height of 78.5 meters, equivalent to a 32-story building. Once they begin operating, STI's annual container throughput capacity will be 1.6 million TEUs.