Puerto Caldera Ends 2018 with Transfer Records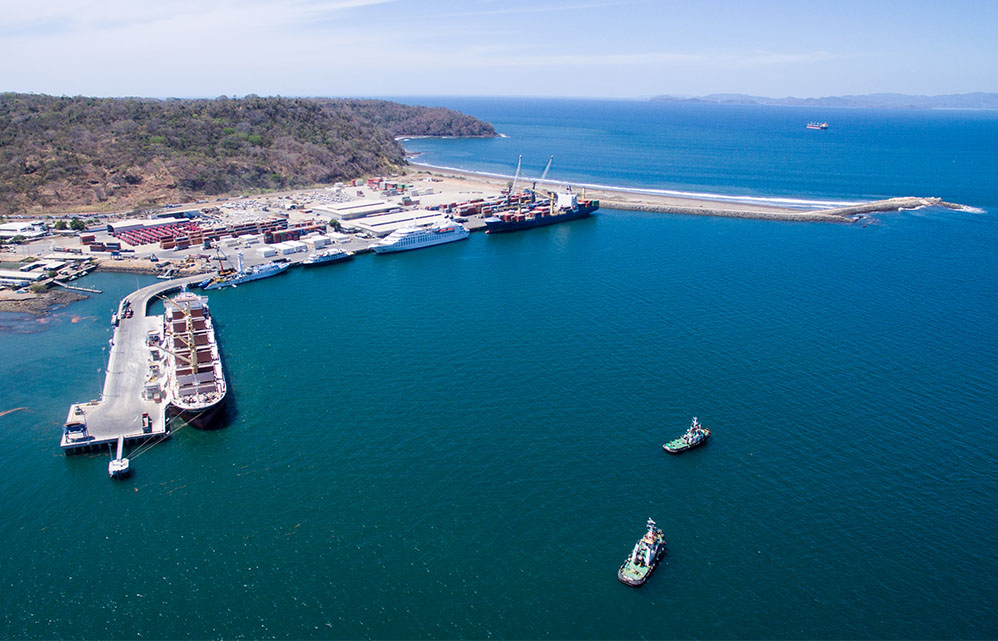 The terminal operated by SAAM in Costa Rica reached 6 million tons and surpassed 300,000 TEUS.
Sociedad Portuaria de Caldera (SPC) is closing  the year with two operational records: with the docking of the vessel MN Aqualeo on December 23rd, it reached 6 million total tons transferred. On the same day it also surpassed 300,000 TEUS transferred with the vessel MN Dole Atlantica.
The company attributed the volume growth to an increase in container services and the natural growth of bulk cargo. SPC achieved 5.94 million tons in 2017 and  ended the year 2018 with 6.15 million.
In late September, the terminal inaugurated a new container yard with 432 reefer connections, which will help improve its performance. It also added several new pieces of equipment: one Liebherr shipyard crane, two additional reach stackers to support cargo transfer and other accessories.
Puerto Caldera is the largest terminal on Costa Rica's Pacific Coast and the country's second largest in terms of cargo handled. The main products transported include containers, bulk products, iron, fruit and vehicles.
The company is owned by SAAM, Comercializadora R y S S.A., Logística de Granos S.A. and M&H Inversiones SAS.