SAAM Chosen Once Again for the DJSI and MILA Pacific Alliance Select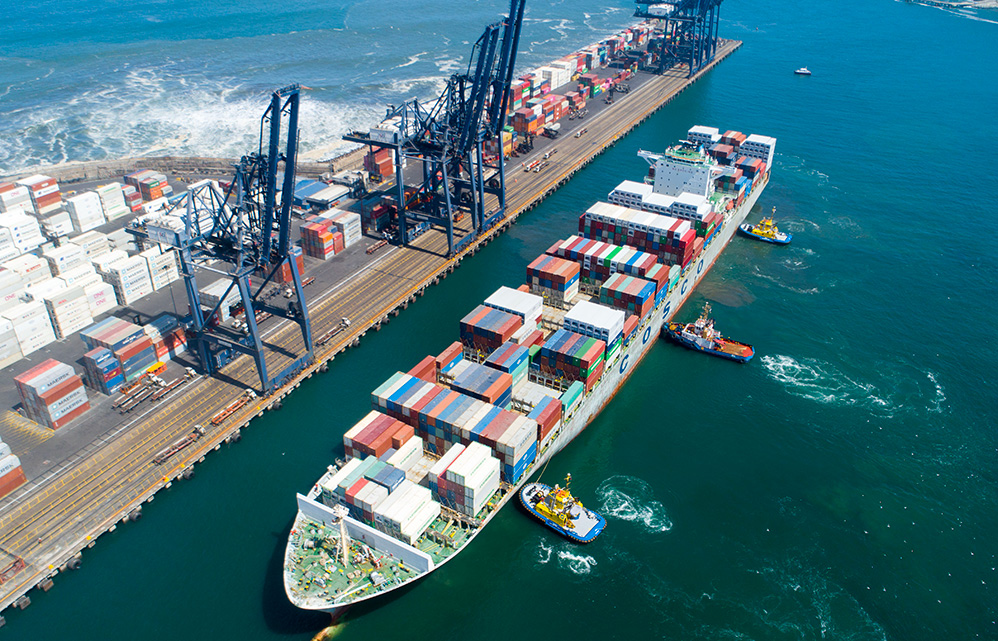 The company, with operations in 14 countries in the Americas, stood out for its progress in social and governance matters. This is SAAM's seventh consecutive year on the DJSI index.
Santiago, December 13, 2022. SAAM has once again been selected for both the Dow Jones Sustainability Index Chile (DJSI Chile) and the S&P MILA Pacific Alliance Select, which measure corporate sustainability performance using environmental, social and governance (ESG) criteria.
"We have been chosen for the seventh consecutive year for the DJSI, which reflects our ongoing commitment to doing business sustainably and with market transparency. It is also an incentive to continue down this path in the coming years, ensuring that each member of our team integrates concepts such as safety, social commitment and ethical culture on a daily basis," said SAAM's CEO, Macario Valdés.
This year, the company, which provides port, airport, towage and logistics services in 14 countries in the Americas, made particular progress in social and governance matters, highlighting its work in human capital development, labor relations, stakeholder engagement, operational eco-efficiency, occupational health and safety, among other areas.
The Dow Jones Sustainability Index was launched in 1999 and is currently one of the most important indicators in the world for measuring leading companies in sustainability. The index was created in Chile in 2015 and presently has 26 constituents, among which SAAM stands out as the only organization from the transportation industry.
For the fifth year in a row, SAAM was also selected for the S&P MILA Pacific Alliance Select Index, which is designed to measure the sustainability performance of the largest companies in the Pacific Alliance region (Chile, Peru, Colombia and Mexico).
____
SAAM is a multinational corporation providing services for international trade through its four divisions: Port Terminals, Towage, Logistics and Aerosan.
With 60 years in business, SAAM has operations in 14 countries in North, Central and South America, creating jobs for more than 8,500 employees.
It is the leading provider of towage services in the Americas and an important port and logistics operator in the region.