SAAM Closes Deal to Acquire All of Aerosan for US$ 32 Million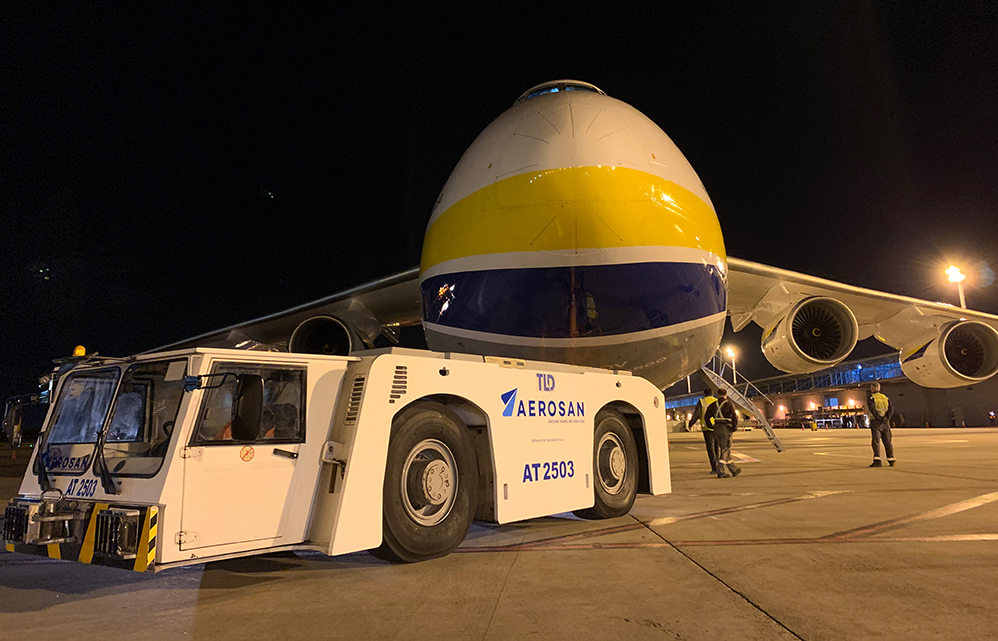 The company will own 100% after acquiring the interest held by American Airlines in the airport services company operating in Chile, Colombia and Ecuador.
Santiago, August 20, 2020. SAAM has closed a deal with American Airlines to acquire its 50% stake in Aerosan, a company providing airport services in Chile, Colombia and Ecuador. The deal calls for a disbursement of US$ 32 million, after which SAAM will control 100% of the shares of Aerosan.
"This transaction will enable us to grow in logistics services for air cargo and airport services where we see opportunities for expansion, optimization and consolidation in a still fragmented industry. This acquisition is also consistent with our growth strategy and will allow us to roll out our operating model and leverage the capacities we have developed in our businesses," remarked SAAM's CEO, Macario Valdés.
With over 40 years' experience, Aerosan moves more than 300,000 tons of import, export and domestic cargo annually. It boasts over 33,000 square meters of infrastructure for providing cargo, ramp, warehouse, charter and passenger services for airlines, importers and exporters at eight airports. In 2019 it had US$ 57 million in total sales.
The executive also underscored Aerosan's privileged position, thanks to important concessions at several airports in the countries where it operates and long-term contracts closed in recent years.
"Although the pandemic has affected volumes during the first half of the year, especially import volumes, we see this investment as part of a long-term strategy that will let us offer a broader range of services. Air cargo will continue to be a key component of foreign trade," added Valdés.
This agreement is subject to approval from regulatory authorities and compliance of other conditions that are customary for this type of transaction.