SAAM Closes 2020 with Solid Performance and Growth, Despite Pandemic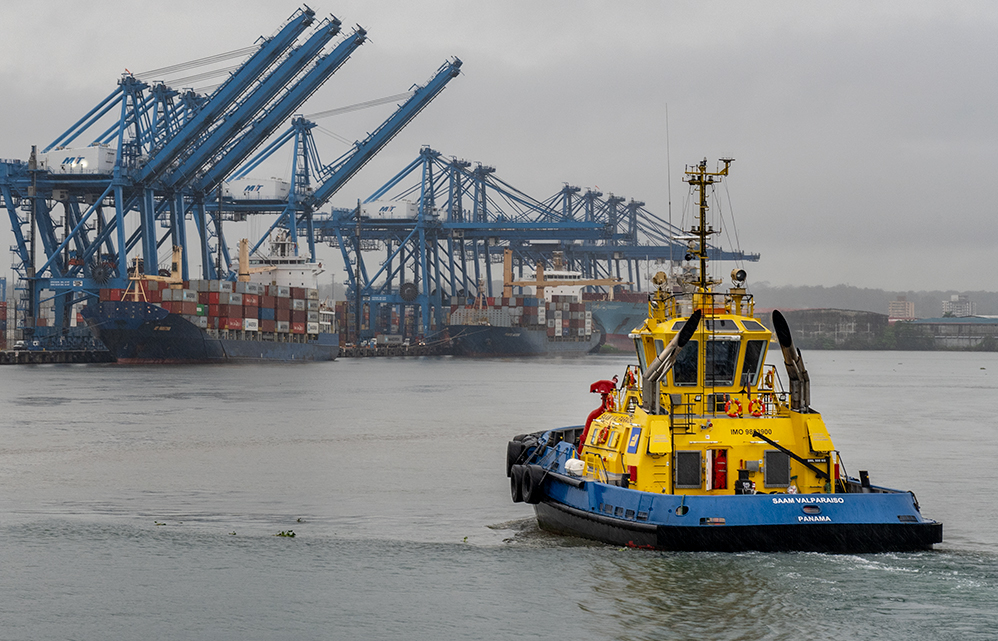 The company closed 2020 with net income of US$ 66.7 million and signs of recovery during the fourth quarter.
Santiago, March 5, 2021. SAAM, a company providing port, towage and logistics services in Chile and the Americas, ended 2020 with stable results, despite the effects of COVID-19 on foreign trade.
"Since the fourth quarter of last year, we are seeing increased activity across our business divisions as a result of the resupply process and budding recovery in the economies where we operate. In 2020 safeguarding the health of our teams was paramount to maintaining our operations running in order to keep foreign trade competitive. The pandemic drove activity downward–particularly at our terminals in Chile–but stable results were achieved thanks to our diversified assets and a variety of operational efficiency initiatives," commented SAAM's CEO, Macario Valdés.
The executive added that the company was already in a solid position before the public health crisis, which helped it better navigate the effects without having to suspend inorganic growth. In 2020 SAAM agreed to purchase 70% of Intertug–a towage services company operating in Colombia, Mexico and Central America–and an additional stake in Aerosan to give it 100% control of the airport services company.
SAAM closed last year with net income of US$66.7 million, marking an improvement of 15% over 2019, which includes the extraordinary effect of US$ 11.5 million for the Aerosan acquisition. Excluding the effects of that deal, and based on comparable figures for 2019, net income in 2020 was down 15% with respect to last year.
Meanwhile, consolidated sales and EBITDA for the same period reached US$ 584 million (+10%) and US$ 213 million (+21%), respectively.
For the fourth quarter, consolidated net income, sales and EBITDA reached US$ 27 million, US$ 157 million and US$ 55 million, respectively. Worth highlighting in these figures is a strong performance from operations outside Chile, in addition to a slight improvement at local terminals and the effects of the Aerosan acquisition.
Milestones for the year include the mentioned acquisitions, a bond placement of US$ 92.6 million; successful integration of the operations acquired from Boskalis; completion of the expansion plan at Terminal Portuario Guayaquil and a newly agreed investment plan to extend the concession at San Antonio Terminal Internacional until 2030.
Division Results
In 2020, the Towage Division reported sales of US$ 277 million (+34%) and EBITDA of US$ 119 million (+53%).
The Port Terminals Division reported sales of US$ 250 million and EBITDA of US$ 95 million, drops of -9% and -9%, respectively, with respect to year-end 2019.
Lastly, the Logistics Division posted revenue of US$ 58 million (+14%) and EBITDA of US$ 12 million (+26%).
___
SAAM is a multinational corporation providing services for international trade through its three divisions: Port Terminals, Towage and Logistics.
With 59 years in business, SAAM has operations in North, Central and South America, and is one of the leading port operators and provider of towage services in the Americas.