SAAM Closes 2022 with Record Results and Focuses on Growth in Towage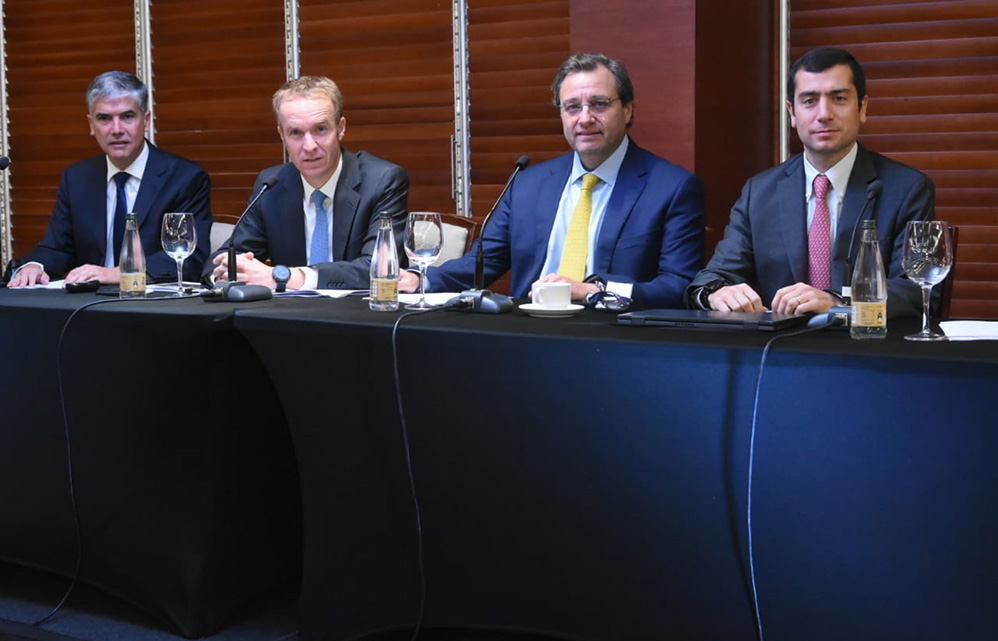 At the AGM, shareholders approved the largest dividend in the company's history, equivalent to US$ 0.004948 per share for a total of US$48,176,653.80.
Santiago, April 06, 2023. At its annual general meeting, SAAM [SM SAAM] outlined the priorities for the company, with a special focus on its towage division.
"Safety as an organization-wide value, excellent service, and international expansion are the three objectives that will guide our management in the coming years. We are working to be global leaders in the consolidation process in the towage industry, where we are already the leading operator in the Americas," said SAAM's chairman, Óscar Hasbún.
He emphasized that the sale of SAAM Ports and SAAM Logistics to Hapag-Lloyd, valued at US$ 1 billion, will lay the foundation for this to happen in the near future. The transaction is awaiting regulatory approvals and is expected to close by the end of the second quarter or early in the third quarter.
"For the second part of the year we expect greater dynamism in the global economy, but we will keep an eye on inflation, which impacts our costs and therefore our margins," added Hasbún.
The company has planned investments of US$315 million for 2023, which will be allocated to organic and inorganic growth, including closing the acquisition of Starnav (Brazil) and Pertraly (Ecuador) and ongoing investments in San Antonio Terminal Internacional.
At the AGM, shareholders approved the distribution of a final dividend of US$ 48,176,653.80, or US$ 0.004948 per share. This figure is the largest dividend in the company's history.
____
SAAM is a multinational corporation providing services for international trade through its four divisions: Port Terminals, Towage, Logistics and Aerosan.
With more than 60 years in business, SAAM has operations in 14 countries in North, Central and South America, creating jobs for more than 8,500 employees.
It is the leading provider of towage services in the Americas and an important port and logistics operator in the region.