SAAM Reports Significant Progress on DJSI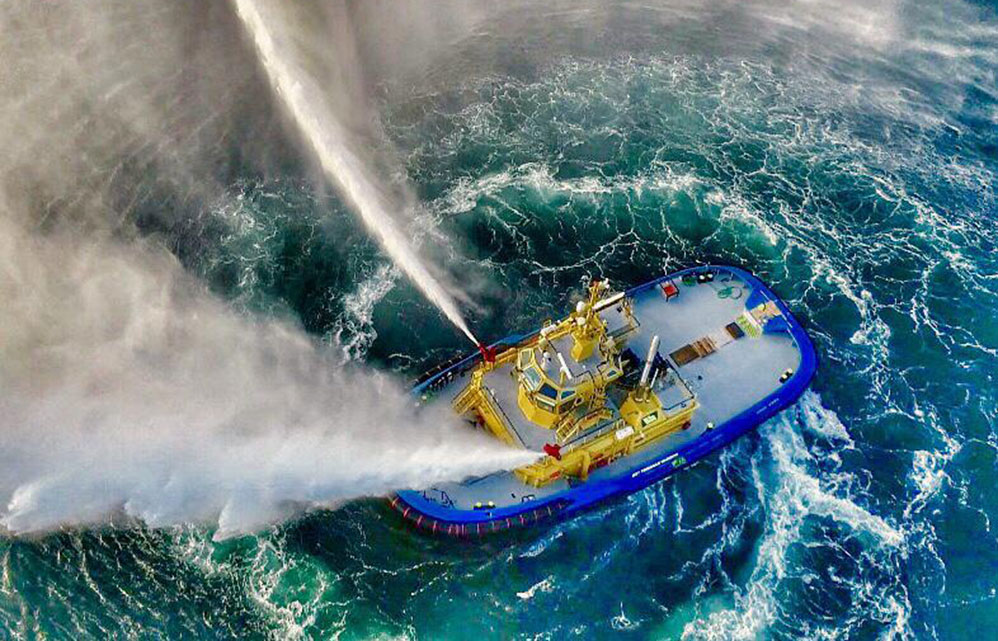 Based on the new measurement, the company improved in environmental and social aspects over 2019.
Santiago, November 19, 2020. SAAM has once again been selected for the Dow Jones Sustainability Index Chile (DJSI Chile) and the S&P MILA Pacific Alliance Select, which measure corporate sustainability performance in three dimensions: economic, environmental and social.
The company, which provides port, airport, towage and logistics services in twelve countries in the Americas, reported significant progress this year in both environmental (+23%) and social (+22%) aspects, while maintaining its score in governance. In the overall assessment, its results improved 16%.
"We understand sustainability as part of our business. Therefore, being listed for the fifth consecutive year on the DJSI Chile, and for the third year on MILA, confirms our commitment to continue moving forward along this path. Matters such as occupational safety and health, managing risk and environmental impact and implementing a culture of ethics and compliance within the organization are priorities for SAAM," explained the company's CEO, Macario Valdés.
SAAM's results are 52% above the average for the global transport and infrastructure industry. The company's greatest advancements have been made in cybersecurity, environmental reporting, eco-efficiency in operations, improved corporate social responsibility and community support, better health and safety indicators and efforts to attract and retain talent.
The Dow Jones Sustainability Index was launched in 1999 and is currently one of the most important indicators in the world for measuring leading companies in sustainability. The Chilean version of the index was created in 2015 and this year contained 27 companies.
For the third year, SAAM is also listed on the MILA Pacific Alliance Select Index, which is designed to measure the performance of the largest companies in the Pacific Alliance region.
___
SAAM is a multinational corporation providing services for international trade through its three divisions: Port Terminals, Towage and Logistics.
With 59 years in business, SAAM has operations in 12 countries in North, Central and South America.
It is one of the leading operators of port and towage services on the continent.