SAAM Reports Net Income of US$ 18.0 million for the First Quarter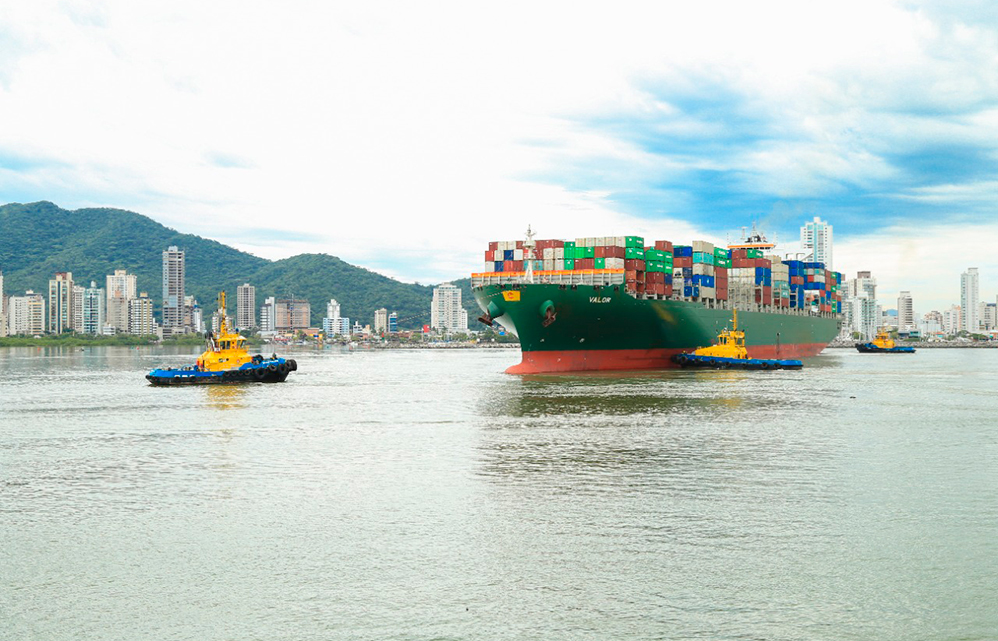 This figure is in line with net income from last year, including the sale of real estate assets and consolidation of results of operations acquired from Boskalis.
Santiago, May 8, 2020.  SAAM, a leading provider of port, logistics and towage services in 12 countries in the Americas, reported first quarter net income of US$ 18 million, on par with the same period last year. Ebitda reached US$ 53 million.
It is important to consider the impact of an extraordinary gain of US$ 2.8 million from the sale of real estate in Valparaíso and the ongoing effect of the purchase of the towage operations acquired from Boskalis, which helped offset the drop in volumes as a result of the public health crisis.
Isolating these effects, the Company's net income fell 18% during the quarter, mainly due to reduced volumes transferred at Chilean port terminals, which was partially offset by volumes at terminals operated elsewhere in the Americas.
"Our focus today is on protecting employee health and ensuring operational continuity. Our employees have played a key role in achieving this: they have demonstrated strong commitment and professionalism to keep supply chains up and running in the countries where we operate," affirmed the Company's CEO, Macario Valdés.
The executive then added, "It is still too soon to make projections about the rest of the year since there is considerable uncertainty and the scenarios depend directly on how the virus evolves. Broad announcements made recently by global shipping lines regarding blank sailings and capacity withdrawals in upcoming quarters will clearly affect volumes in our main businesses. In this context, we are taking a series of measures to control costs and improve liquidity in order to cope with this slump in foreign trade. Our new operating model, asset diversification and healthy financial and liquidity indicators will be vital in mitigating the effects of this crisis."
Highlights during the quarter include an agreement to acquire 70% of Intertug, the addition of new tugs for Mexico and Panama and the beginning of construction on another two tugs to enter the El Salvadorian market.
Division Results
The Port Terminals Division reported sales of US$ 65 million and Ebitda of US$ 25 million, -8% and 1% with respect to the first quarter of 2019, respectively, due to the effects of COVID-19.
The Towage Division, in turn, posted sales of US$ 71 million (+53%) and Ebitda of US$ 28.9 million (+62%), thanks to an increase in special services and consolidation of SAAM Towage Brasil.
Lastly, the Logistics Division achieved revenue of US$ 11.6 million (-9%) and Ebitda of US$ 2.3 million (-13%) explained by the effects of COVID-19.
___
SAAM is a multinational corporation providing services for international trade through its three divisions: Port Terminals, Towage and Logistics.
With 58 years in business, SAAM has operations in 12 countries in North, Central and South America, and is the leading operator of towage services in the Americas.