SAAM Reports Net Income of US$ 13.4 Million for the Third Quarter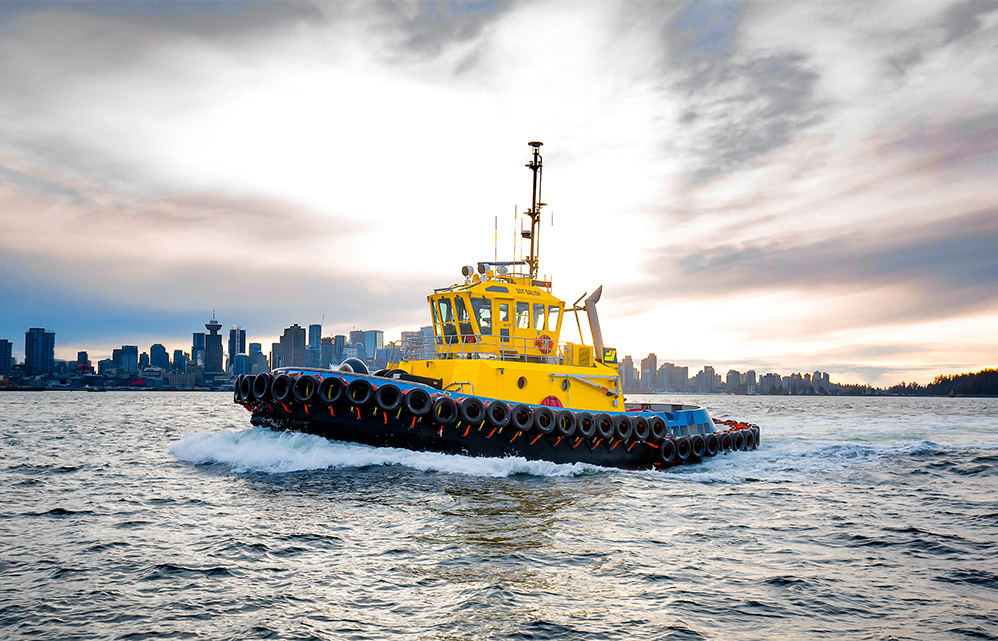 The company highlighted the results of the Towage Division, progress on its new operating model and the diversification of its assets
Santiago, November 8, 2019. SM SAAM (SSE: SMSAAM, Bloomberg: SMSAAM CI) in the third quarter of 2019 reported net income of US$ 13.4 million, down 12% from the same period in 2018. Excluding extraordinary items from 2018, net income was up 10%. Consolidated sales totaled US$ 132 million (+4%) and Ebitda reached US$ 45.5 million (+27%).
For the nine months ended in September, the company–a leading provider of port, towage and logistics services in 12 countries in the Americas–reported net income of US$ 44 million, up 26% from the same period last year. Sales for the period reached US$ 386 million (+1%) and Ebitda was US$ 128 million (+20%).
"Our stable results reflects the effects of our operating model and diversified assets, which will put us on better footing for next months," commented SAAM's CEO, Macario Valdés
He underscored that SAAM's Towage Division is in a strong position to positively leverage industry consolidation given the recent acquisition of Boskalis's interest in the towage joint venture in Brazil, Mexico, Panama and Canada. With the closing of that deal, valued at US$ 194 million, the company controls 100% of the operations in those countries and operates 152 vessels in nine countries in the Americas.
Milestones during the quarter include the company being listed on the Dow Jones Sustainability Index Chile for the fourth straight year and its second year on the DJSI MILA.
The Towage Division led results with increases in salvage operations and special services.
The Port Terminals Division increased results in foreign terminals that partially offset reduced results from Chilean terminals due to collective bargaining agreements.
In the Logistics Division, trial operations began at the Aerosan Import Distribution Center at the Santiago International Airport.
___
SAAM is a multinational corporation providing services for international trade through its three divisions: Port Terminals, Towage and Logistics.
With 57 years in business, SAAM has operations in 12 countries in North, Central and South America, creating jobs for more than 7 thousand employees. It is a leading operator of port and towage services in the Americas.