STI and MSC Kick Off 2022 with Record on West Coast of South America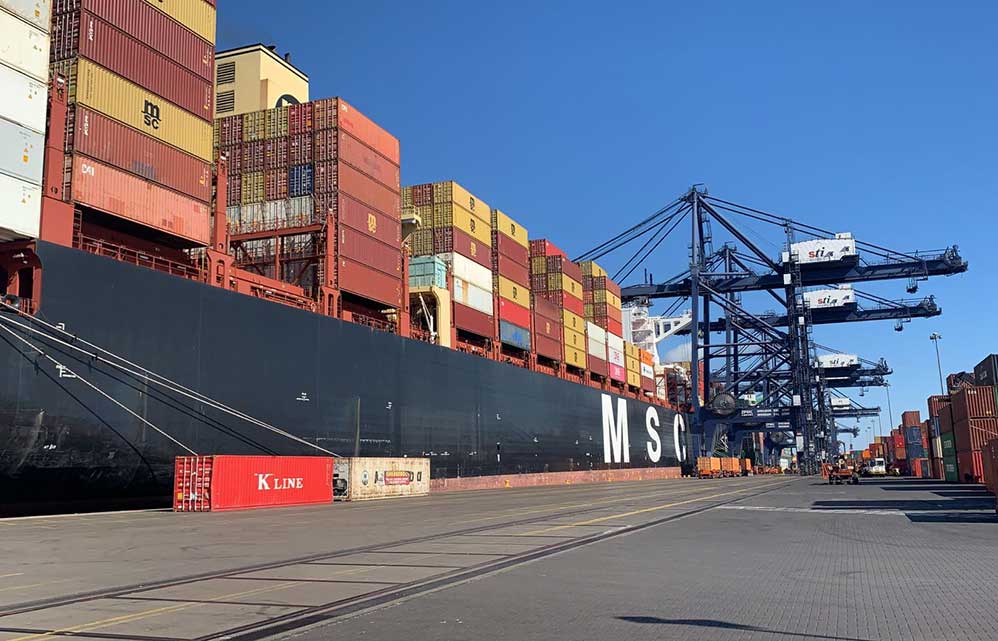 They logged over 6,000 container movements from one vessel
San Antonio, February 3, 2022. San Antonio Terminal Internacional (STI), the port operated by SAAM and SSA Marine, started the year on a positive note with a record number of container movements in one docking, specifically 6,012 containers, equivalent to 10,970 TEUs, from the vessel MSC Kanoko.
"We just successfully ended a challenging 2021 and are very proud that our terminal achieved this record at the beginning of this new year. This is the all-time largest number of movements in one docking on the west coast of South America, a sign the economy is on the mend. Beyond doubt, this is an injection of optimism for our entire team, which worked efficiently, safely and in close coordination to continue to support foreign trade," commented STI's CEO, Rodrigo Galleguillos.
The executive pointed out that STI is the Chilean port with the best capacity to serve larger ships, such as the MSC Kanoko, which measures 366 meters long, surpassing South America's tallest building, Costanera Center, at 300 meters and coming close to New York's Empire State Building at 370 meters.
"We are still moving forward with our investment plan, which will make us the only port terminal in the country with the right capacities and productivity to simultaneously serve multiple large vessels like these," he added.
The operation surpassed the previous record held by MSC at Contecon Guayaquil of 5,694 movements for the vessel Mn MSC Aliya.
The transfer maneuvers included offloading 4,122 containers and loading 1,890.
Built in 2019, the MN MSC Kanoko measures 366 meters in length and 48 meters in beam, with a capacity of 14,300 TEUs. It operates between Eastern markets and the west coast of South America. From STI it continued its route towards Coronel and will then head for Asia.