Terminal Portuario Guayaquil to Extend Dock by 180 Meters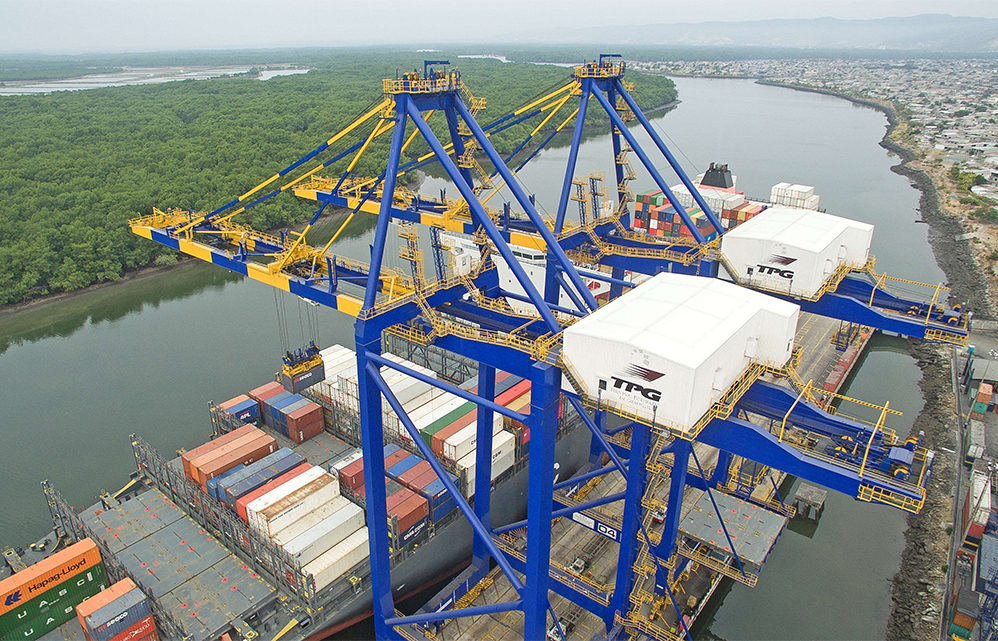 An investment of US$ 10.75 million will allow simultaneous service of larger vessels.
Guayaquil, May 20, 2019. Terminal Portuario Guayaquil (TPG), owned by SAAM Ports, announced new investments to strengthen its operations: it will allocate US$ 10.75 million to extend its dock by 180 meters, bringing its total length to 720 meters (660 meters of dock and 60 meters of berthing dolphin).
Construction is expected to begin this week and be ready by the first quarter of 2020.
"We want to continue to be a mainstay for trade. This project not only lets us grow, but allows us to continue offering the best service to importers and exporters because we are committed to the development of Ecuador," remarked the CEO of TPG, Luisenrique Navas.
The executive added that the works, along with dredging the access channel, will strengthen the terminal's operations by allowing it, for example, to simultaneously serve larger vessels with a capacity of up to 14,000 TEUs.
"We are strategically located close to consumption and production centers, which is a competitive advantage that gives us a value offering that we want to continue fortifying," he added.
The main cargo handled by TPG are bananas, shrimp, cocoa and retail imports.