SAAM Towage Celebrated "Empresas Abiertas" with Tug Tour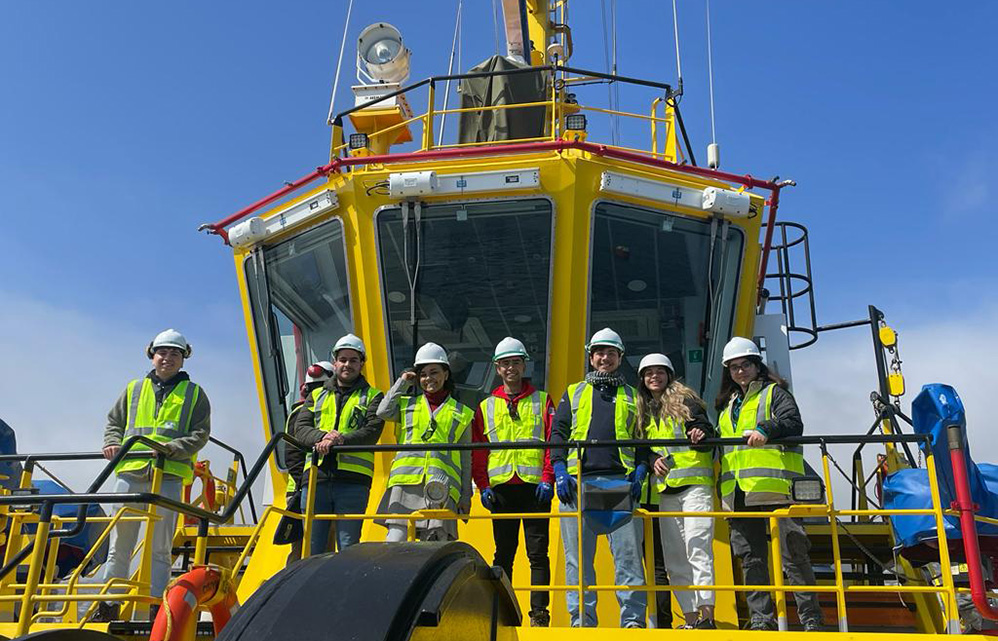 October 16, 2023. SAAM Towage welcomed students from the School of Mechanical Engineering at Pontificia Universidad Católica de Valparaíso (PUCV) with a tour of the Mataquito II tug in Valparaíso. This is part of Sofofa's national initiative "Empresas Abiertas" (Open Companies), which seeks to bring the community closer to the country's different economic sectors and their work in the field.
Adelis Gómez, Deputy Engineering Manager for SAAM Towage, commented that "through this activity we explained the essential role that tugs play in the supply chain. These are high-powered machines, commanded by highly trained professionals that conduct maneuvers requiring great precision. In addition, our guests learned more about the company's innovation and sustainability strategy."
They also had a chance to discover more about onboard operations from the tug's crew and several company executives: Adelis Gómez, Deputy Engineering Manager for SAAM Towage; Daniza Sandoval, Operations Superintendent and Port Engineer for Chile; Gonzalo Villalobos, Head of SHEQ for Chile-Peru; and César Ramírez, Operations Superintendent for SAAM Towage.