Extension works begin at Terminal Portuario Guayaquil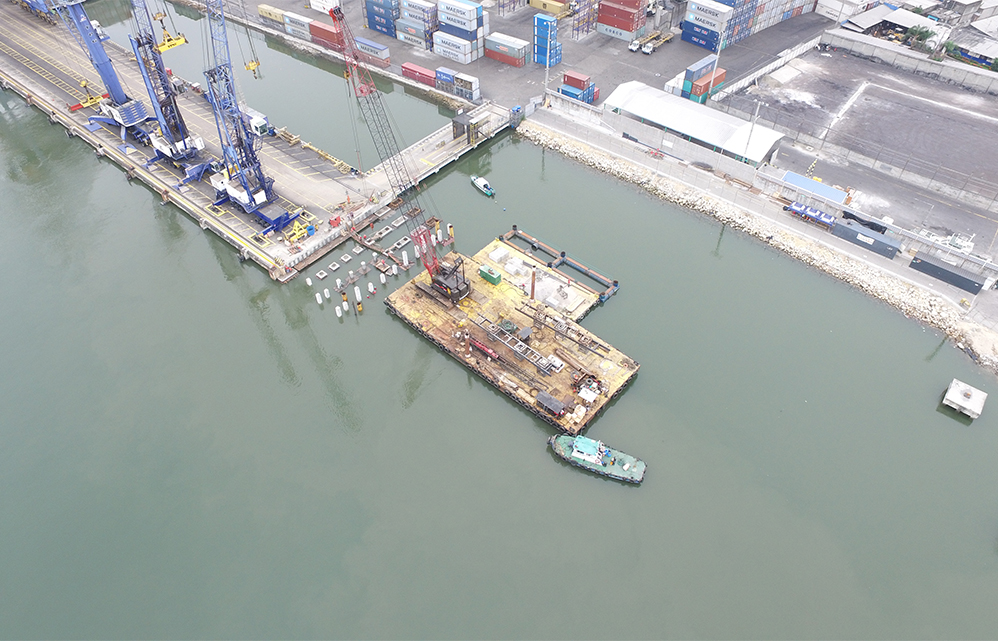 Extension works being carried out at the dock will enlarge it from 360 to 480 meters in length and will allow increasing transfer capacity by 25%.
Ecuador, October 19, 2016.- Terminal Portuario Guayaquil (TPG), port operated by SAAM since 2006, began one of its most important projects in recent years: the extension of its dock by 120 meters.
The works will imply increasing the dock from its current 360 meters to 480 meters, project that should be completed by the end of the first quarter of 2017. "The beginning of these extension works is a milestone for TPG. This, together with other initiatives, will allow us to continue positioning the terminal as an efficient alternative in the export of products, and to collaborate with Ecuador's commercial exchange", said TPG Executive Chairman Enrique Brito.
In addition to the extension, the terminal is expanding its support areas and completed the purchase of two new Super Post Panamax cranes, which will be the largest to have arrived in Ecuador. These works will allow TPG to increase its transfer capacity by 25%.
Terminal Portuario Guayaquil is a port operated by SAAM since July of 2006 and is located at the foot of Estero Santa Ana, in Isla Trinitaria, a suburb of the city of Guayaquil, Ecuador. It is mainly a container terminal, where the main export products include bananas, shrimp, cocoa, timber, fishmeal and metals. During 2015 this port mobilized 2,275,462 tons.
SAAM is a Chilean multinational company present in 15 countries through port terminals, tugboats and logistics operations, with more than 10 thousand collaborators. It is one of the major port operators in the Americas, with eleven ports in the United States, Mexico, Colombia, Ecuador, Peru and Chile.