San Antonio Terminal Internacional Reaches One Million TEUs for the Seventh Year in a Row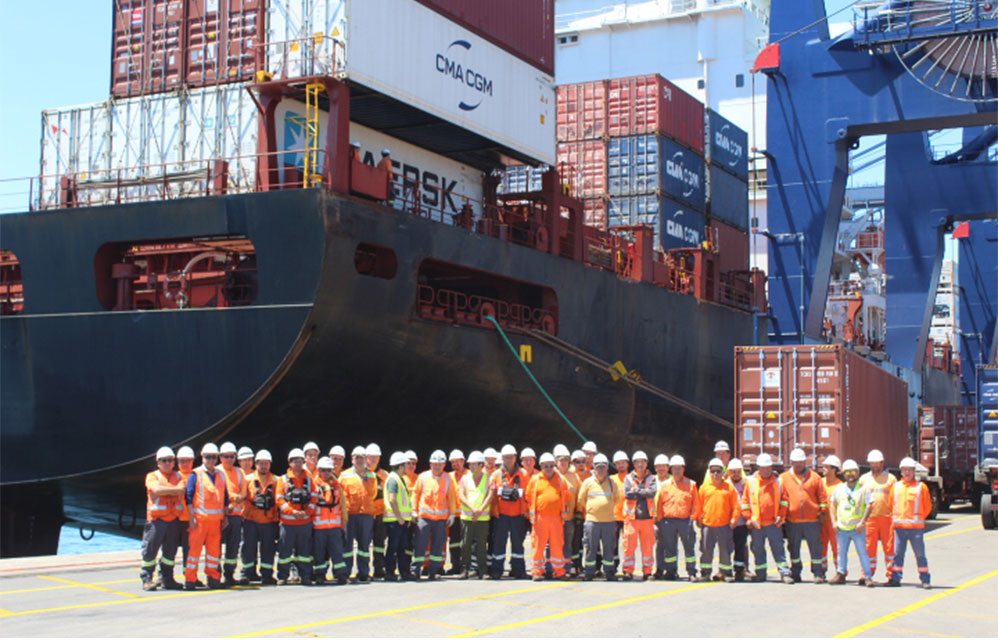 San Antonio, November 16, 2018. This morning San Antonio Terminal Internacional (STI) reached one million TEUs transferred during 2018, which it has achieved for the past seven years at the concessioned terminal.
This milestone was attained following the docking of the vessel JPO Capricornius on its Americas route, which included 2,072 movements. The specific container marketing one million TEUs was the Hamburg Süd SUDU 694784-0.
"Behind this figure is the dedicated work of our employees and the trust of our customers, which allow us to continue positioning our terminal as the most efficient on the west coast of the Americas. This goal has been achieved while upholding a core element for our company: the safety of our entire team, which leaves us very happy," commented STI's CEO, José Iribarren.
The executive added that the shipping and port industries have had some rough years, which forces them to adapt and be flexible in these new conditions. This milestone is "an incentive for everyone at STI to continue working and projecting our port into the future."