SAAM SMIT Towage Expands Tug Fleet in Canada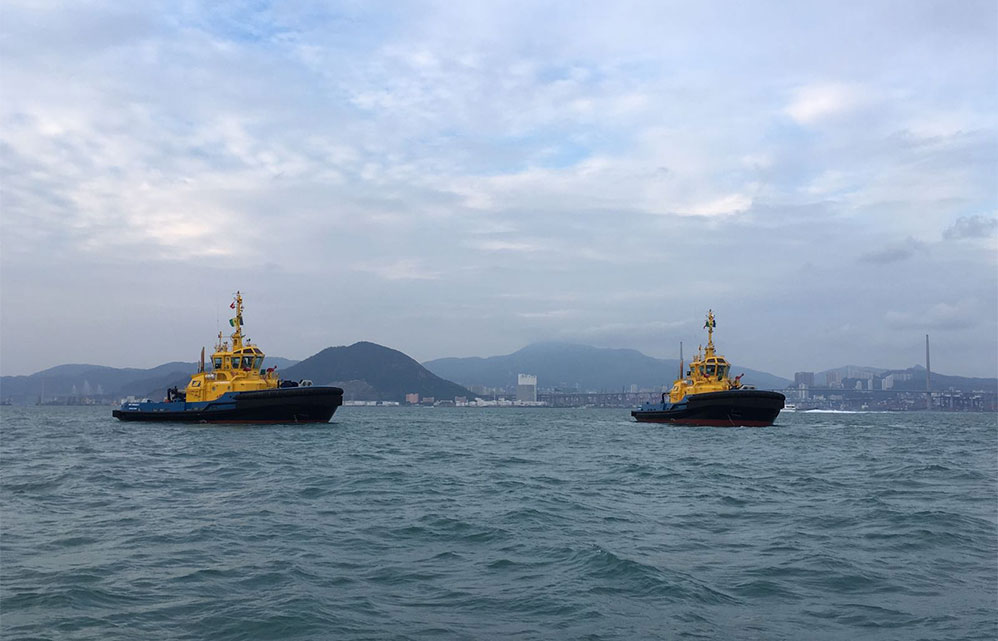 Two RAstar3200CL tugs docked in Vancouver to provide services at natural gas terminals and a third tug is set to arrive in a few months.
Santiago, November 21st, 2018. Two new tugs sailed from Choey Lee Shipyards in Hong Kong to Vancouver (Canada) to bolster the fleet of SAAM Smit Towage (SST)—a joint venture between SAAM and Boskalis—in that country.
The azimuth vessels, christened SST Grizzly and SST Orca, join the 21 tugs already operating in the area. They required an investment of just over US $15 million. With a pulling capacity of more than 80 tons, they can reach up to 13.5 knots, and are especially equipped to operate at natural gas terminals with all the safety measures required for this type of operations.
"Both tugs will be operating in a few weeks, once we finish the process of registering them under the Canadian flag. They feature a Robert Allan RAstar3200CL design, a Bureau Veritas Rating for escort operations and state-of-the-art equipment. They will be the largest and most powerful in western Canada and will help expand our services in the northern part of the country," remarked Pablo Cáceres, Technical Director of SAAM's Towage Division.
Over the next few months another tug will be added: the SST Tsimshian Warrior—the first IMO Tier III tug in the fleet. This distinction was received because its motor meets nitrogen oxide (NOx) and sulfur oxide (SOx) emissions standards set by the International Maritime Organization (IMO) for emission control areas (ECA). It will be one of the first environmentally friendly tugs once commissioned.
This vessel, which has already been floated out, is being built at Uzmar Shipyard in Turkey. It was also designed by Canadian company Robert Allan Ltd. and will be used for operations at a gas terminal.