Rodrigo Galleguillos Takes Over as New CEO of STI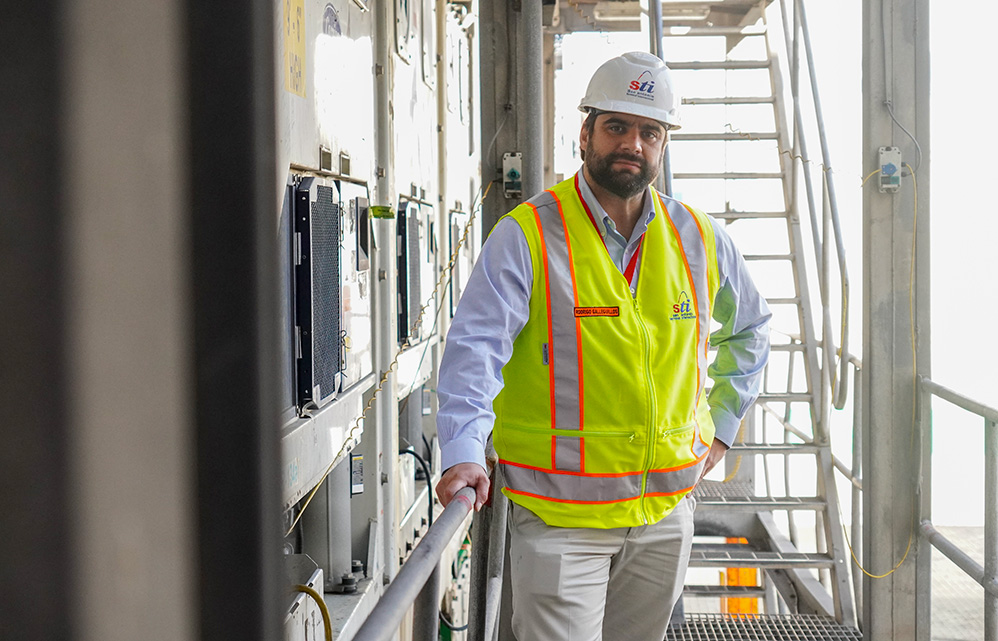 The executive formally took the reins at the SSA Marine and SAAM-operated terminal at the Port of San Antonio.
San Antonio, May 11, 2021. Rodrigo Galleguillos officially took over as CEO of San Antonio Terminal Internacional (STI), Chile's main port, which is operated by SSA Marine and SAAM in San Antonio.
"Taking on this challenge is a source of great pride and responsibility for me. I am committed to continuing plans already underway and strengthening the terminal for the future, while following our management priorities of safety, efficiency and operational continuity," remarked the executive.
The new CEO kicked things off yesterday with a round of meetings with the STI teams and today was on site to tour the docks operated by STI. During the tour, he reiterated the importance of working together to maintain the port's leadership and continue supporting foreign trade.
Galleguillos has an undergraduate degree in business administration and a master in finance from Universidad Adolfo Ibáñez, along with an MBA from Bond University (Australia). He has a solid track record in the maritime sector, holding various managerial positions over the past ten years in both Chile and Argentina.