SAAM Closes First Quarter with Net Income of US$ 18.9 Million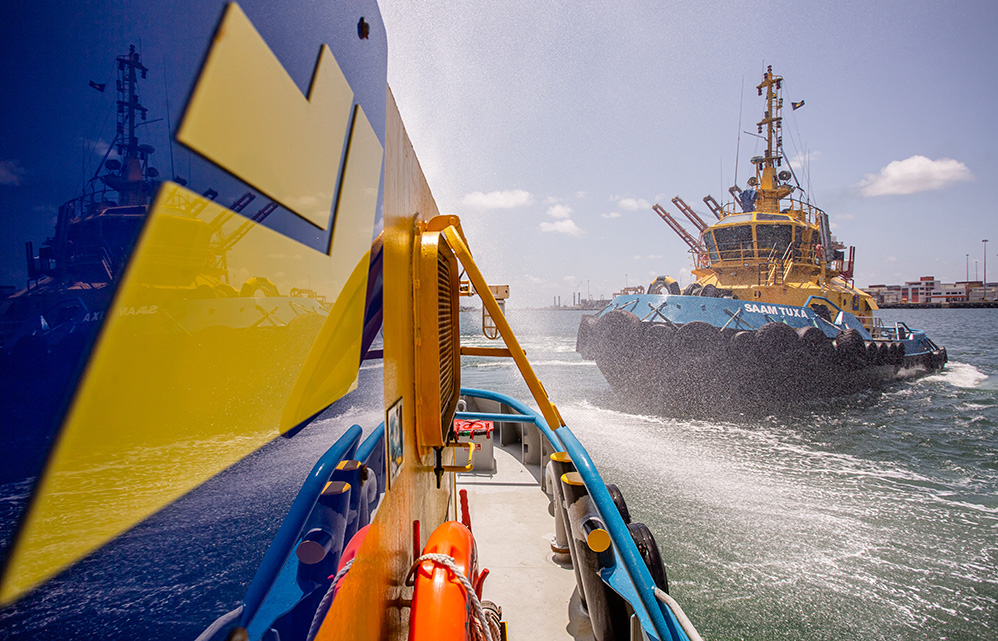 Santiago, May 5, 2023 | SAAM [SM SAAM] reported comparable net income of US$ 18.9 million for the first quarter of 2023 (-19%). This figure excludes US$ 1.3 million in extraordinary accounting losses related to the binding agreement to sell the port terminal and associated logistics operations to Hapag-Lloyd. Sales totaled US$ 218.1 million (+8%) and consolidated EBITDA US$ 67.7 million (-4%).
"During the period we saw a decrease in volumes at our port and logistics operations, mainly due to less dynamic trade in Chile, while cargo at our foreign terminals remained stable. In the towage area, meanwhile, we had greater activity and positive results due to the consolidation of recently acquired operations and adequate cost containment, which allowed us to mitigate the effects of inflation and the exchange rate," said SAAM's CEO, Macario Valdés.
Regarding the binding agreement to sell its port operations, logistics and real estate assets to Hapag-Lloyd, the company noted that the deal is still under review by regulatory authorities.
The continuing operations (towage and air logistics), which SAAM will continue to manage after closing the deal, ended the first quarter of the year with US$ 126.8 million in revenue, up 19% from the same period last year. Meanwhile, EBITDA reached US$ 40.2 million (+15%).
Discontinued operations (port terminals and inland logistics) reported revenue of US$ 91.4 million (-4%) and EBITDA of US$ 26 million (-25%).
Milestones for the Quarter
Among the milestones of the period were the confirmation of the AA rating with a stable outlook by Feller Rate and Humphreys; the agreement to acquire the air cargo logistics company Pertraly in Ecuador; and the inauguration of modern Post Panamax cranes in San Antonio.
At the AGM in April, shareholders approved the largest dividend in the company's history of US$48.2 million.
This week, the company also announced that it had closed the process to purchase 21 tugs from the Brazilian company Starnav, which includes 19 vessels currently in operation and two in the final phase of construction. The deal is valued at US$ 198 million.
____
SAAM is a multinational corporation providing services for international trade through its four divisions: Port Terminals, Towage, Logistics and Aerosan.
With over 60 years in business, SAAM has operations in 14 countries in North, Central and South America, creating jobs for more than 8,000 employees.
It is the leading provider of towage services in the Americas and an important port and logistics operator in the region.