SST Salish, SAAM SMIT Towage Canada receives new tugboat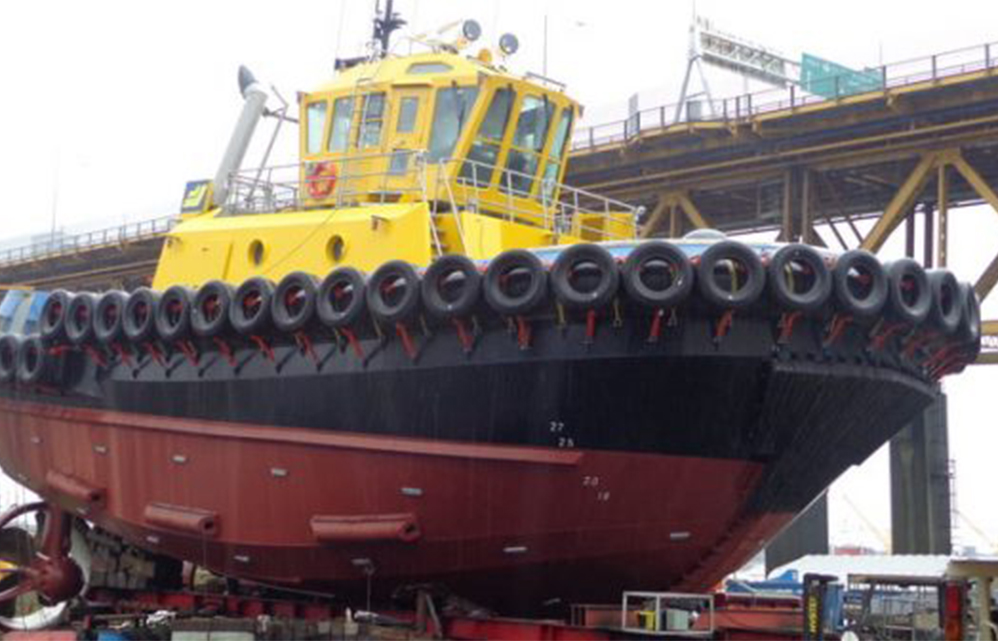 The vessel joins the fleet of 22 tugboats owned by the company in that country.
Santiago, October 27, 2016.– SAAM SMIT Towage (SST), joint venture between SAAM and Royal Boskalis that operates in Canada, Mexico, Panama and Brazil, received a new tugboat to strengthen its fleet in Canada. The vessel, "SST Salish" joins the 22 tugboats already owned by the company in British Columbia, and is part of the equipment rennovation plan to modernize the vessels and respond to its clients' requirements.
The new tugboat, built at Vancouver's ABD shipyards, has a Bollard pull (point-to-point fixed traction) of 65 tons, is 22 meters long and 11 meters wide. "The new tugboat SST Salish is framed within our fleet's rennovation plan, which contemplates more powerful vessels to provide services to increasingly larger ships. We are certain that with this addition we are meeting the efficiency and safety requirements needed by our clients," stated Frans Tjallingii, General Manager, SAAM Smit Towage Canada.
Likewise, the Executive added that the tugboat's name is meant as a tribute to the Zalish people, guardians of the seas and the environment in which we operate.
SAAM SMIT Towage is a joint venture between SAAM S.A. and Royal Boskalis Westminster N.V. in Mexico, Canada, Panama y Brazil.
SAAM S.A. is a leading company in the provision of towage services, present in eleven countries throughout the Americas and in more than 70 ports. The Tugboat Division has consolidated as the fourth operator worldwide, with a fleet of 188 vessels, including the joint venture.
Royal Boskalis Westminster N.V. is a global leader company in dedging, infrastructure and maritime services in approximately 75 countries in six continents. Through SMIT and its strategic partners, Boskalis provides port towage services and salvage around the world.