SAAM Logistics assists in oily waste extraction works from the ship 'Don Humberto'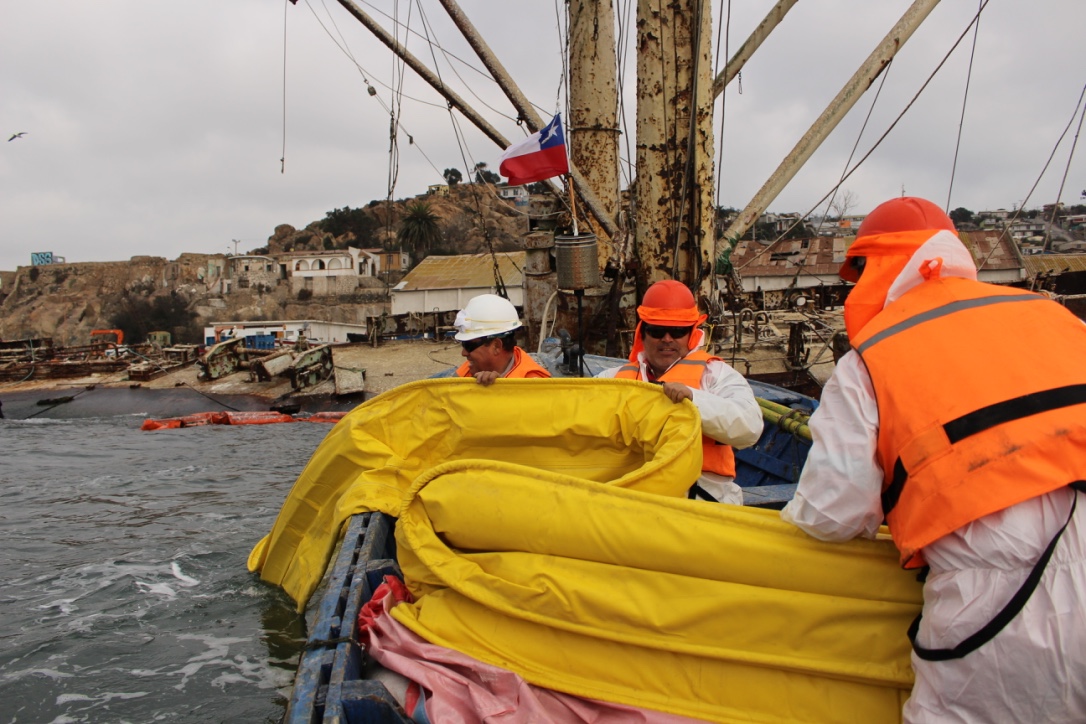 It is estimated that close to 100 thousand liters of oily waste will be extracted.
Coquimbo, July 21, 2016.- Extraction works of oily residues from Don Humberto began this week. The ship had been abandoned for over 20 years in Coquimbo Bay.
Acting preventively, and to avoid a possible pollution episode, SAAM Logistics –as agent of the company leading the work: Resolve Salvage & Fire-, is assisting by providing equipment and the logistics support required to carry out the extraction work.
Work began with the required studies, vessel stabilization and preparation of safe working conditions, to shortly begin the extraction of oily waste, which is estimated to be around 100 thousand liters. It is projected that operations will take approximately 21 days, period that could vary according to climate conditions and heavy seas or storm surges.
"We are aware that this is an emblematic area for tourism and fishing, so we are collaborating with the appropriate equipment and professional experts in the matter. We are experienced in this type of maneuvers as we have already assisted in similar rescue and salvage tasks in Kirke Channel – Golfo de Penas- and recently in Quintero," stated Mauricio Ramírez, Head of the Agency and Maritime Services Division of SAAM Logistics.
SAAM is a Chilean worldwide company, with 55 years' experience and more than 10,000 workers. It is present in 15 countries in the Americas through port operations, towage services and logistics.