Portuaria Corral Achieves Transfer Record with New Barges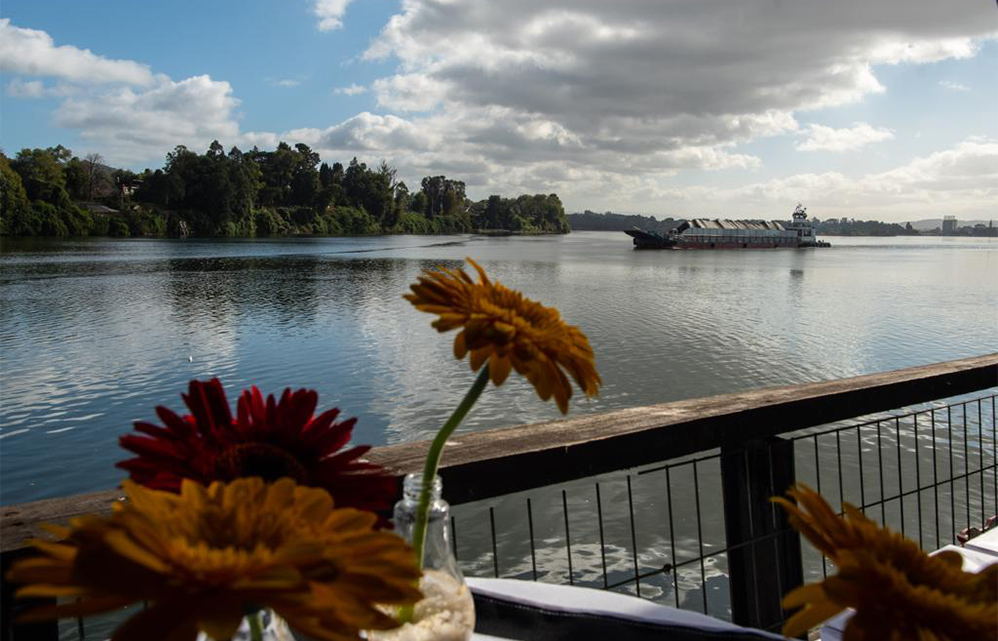 This morning the terminal officially inaugurated its two new barges, part of the modernization plan being implemented by the Company. In January and February alone, this new equipment transferred 180,000 tons.
Corral, April 4, 2019. Alongside regional authorities and representatives from the community, this morning Portuaria Corral officially inaugurated its two new barges, involving an investment of US$ 2 million. The equipment has already been operating for three months.
"These barges are part of the terminal's modernization plan that we have been working on over the past few years, which today marks a growth peak for our company as we have doubled our loading. The new vessels will accelerate river transport and, as a result, expand our port's capacity," commented the CEO of Portuaria Corral, Diego Sprenger.
With these new barges, the terminal transported 180,000 tons in January and February, which is equal to the total volume transported by the entire fleet during the same period in 2018.
This progress is in addition to improvements made to loading processes, which allow two barges to operate simultaneously at the Valdivia ports, as well as unloading processes, enabling us to service three vessels at the same time at the Amargos storage yard.
"We are proud to uphold the river tradition of Corral and Valdivia and to continue developing it. That is what we are celebrating today at this inauguration ceremony. We have raised the bar for environmental and safety standards and want to continue moving our business into the future as a hub of development for the district and a key component of the forestry industry," he added.
The ceremony was attended by several authorities, including: Governor María José Gatica; regional officials from the Ministry of Economics, Vianca Muñoz, and Agriculture, Moira Henzi; the Capitan of the Port of Valdivia, Jorge Risco, as well as customers and community representatives.
The mayor of Corral, Gastón Pérez, expressed his appreciation for the new equipment as a sign of progress for the district. "We believe this investment has improved operations at the Amargos storage yard. I would like to congratulate Portuaria Corral for this investment because Corral and Valdivia have never abandoned their traditional highway: the river that provides direct access to our towns," he remarked.
The 59.4-meter-long vessels, which feature 8.6 x 49.6-meter cargo boxes and their own generators, can hold 1,100 tons of cargo.