SAAM and Port Union Leaders Analyze Industry and Challenges for 2023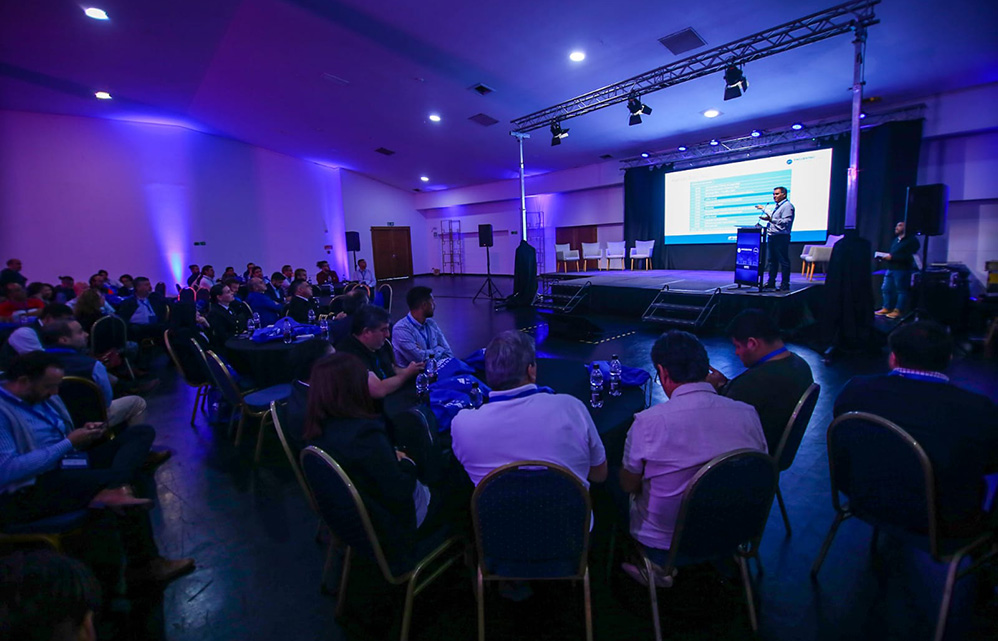 This activity was held for the second consecutive year and brought together more than 130 representatives of the workers and executives from the five ports operated by the company in Chile.
Concepción, March 24, 2023 | Concepción, the capital of the Biobío Region, was the venue chosen this year by SAAM and union leaders from the ports of Iquique, Antofagasta, San Antonio, Corral and San Vicente, for this important meeting.
"Our activity in 2022 was very positively evaluated, so we wanted to keep this space as an opportunity for dialogue, exchanging ideas and planning. It helps us with both our daily operations and in preparing for future challenges, always keeping people at the center, as they are the basis for providing better service to foreign trade," said SAAM's CEO, Macario Valdés.
The president of the Maipo Wharf Stevedores' Union, Ricardo Rodríguez, emphasized that this type of activity is "the path that the company must follow with its people to make progress in meeting their needs; this has generated value and we hope that it will continue. We are part of a logistic chain and we are the entryway to Chile, we have to work together to do things well."
Speakers and Activities
Local authorities and companies in the area were also given an opportunity to share their vision. The Mayor of Talcahuano, Henry Campos, one of the speakers who gave opening remarks, highlighted the role of the ports. "This meeting involves people from various terminals in the country, which allows us to generate a strategy to improve industry competitiveness, which translates into greater development and more employability not only for our region, but for the whole country," he said.
More than 130 people participated in the meeting. On the first day, they reviewed the achievements of the past year and the tasks for 2023. Executives from Camanchaca, CMPC and Arauco also spoke about logistical challenges and the benefits of collaboration between customers and port terminals for the country's foreign trade. Customer representatives also emphasized the unprecedented nature of the meeting, which brings together executives and union leaders.
Today, meanwhile, safety was the main topic, concluding with a visit to San Vicente Terminal Internacional, the port hosting the event.