SAAM and Port Union Leaders Meet at Unprecedented Company-Wide Gathering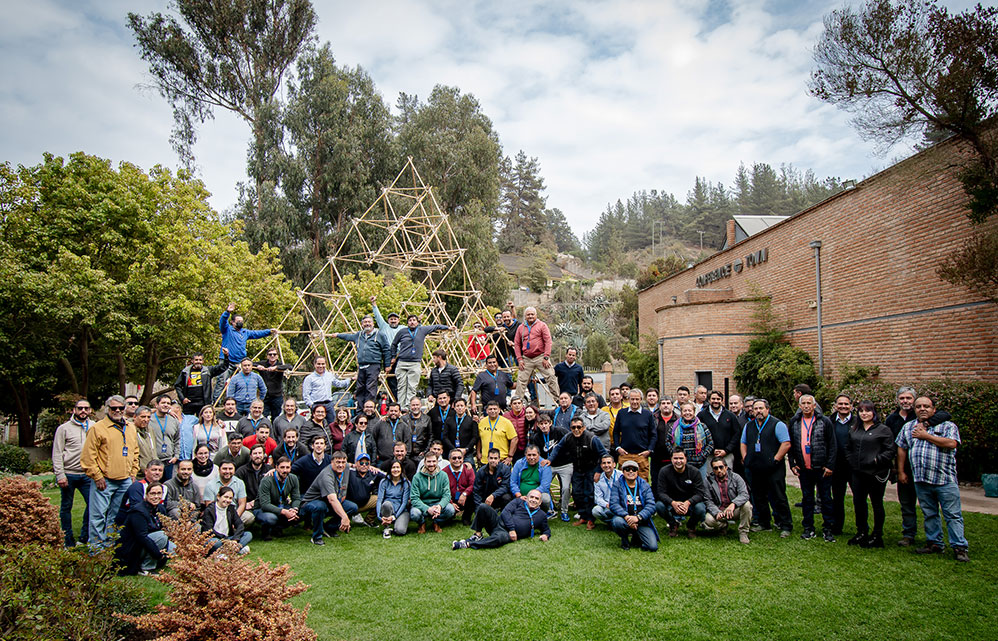 2022-04-22. A productive encounter was had by workers' representatives at SAAM's port terminals in Chile, company directors and executives, who met for two days at the "First Port Gathering" to analyze the current situation and industry challenges for the next few years.
"We wanted to hold this company-wide gathering to generate new opportunities for collaboration with our teams, to give them space to talk about our industry and the country. Today, more than ever, we want to highlight the value of dialogue, which enables us to exchange points of view, align aspirations and look together toward the future. A common interest brings us together: for ports to generate shared value and develop sustainably," explained SAAM CEO Macario Valdés.
Close to 90 leaders from the ports of Iquique, Antofagasta, San Antonio, San Vicente and Corral participated in this first gathering, which was inaugurated by the Labor and Social Security Minister, Jeanette Jara. At the event, union leaders presented on topics like mental health, integration with Customs and SAG (Agricultural and Livestock Service), wave height and labor-related issues. The executives, meanwhile, presented on safety, sustainability and collaborative work.
The president of the STI Dock Workers Federation (Fetraporsati), Patricio Fredes, expressed his appreciation for the initiative. "This activity drives us to challenge ourselves, work as a team and build a new strategy for labor relations. We are committed to that. Better internal dialogue was achieved within the company, which benefits us all. Executives and union leaders with clear responsibilities for their associates for good future development," he commented.
The gathering ended with concrete commitments to embrace the concerns posed by the union representatives, which will translate into assessments and work plans for the next few months. The company confirmed that the gathering will be repeated next year.
___
SAAM is a multinational corporation providing services for international trade through its three divisions: Port Terminals, Towage and Logistics.
With 60 years in business, SAAM has operations in 14 countries in North, Central and South America, creating jobs for more than 8,500 employees.
It is the leading provider of towage services in the region and one of the largest port operators in the Americas.