SAAM Logistics Increases Freight Volumes on Railway Service between San Antonio and Santiago by 500%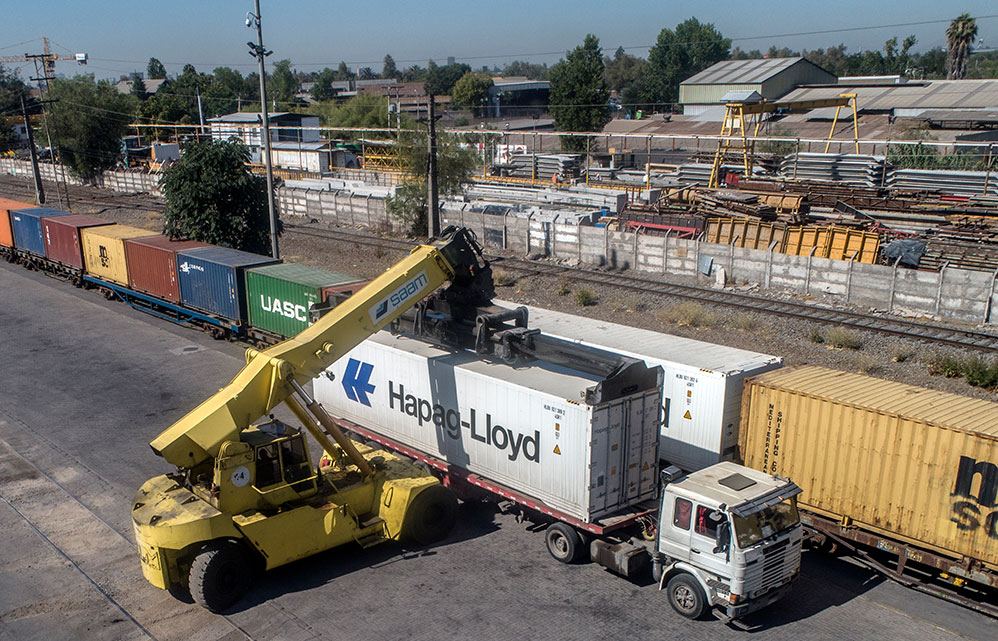 This transport alternative has reduced greenhouse gas emissions by 68% for each container moved.
Santiago, July 2019. The benefits of rail freight transport include protecting cargo from theft, reducing accidents and making operations more environmentally friendly.
And SAAM Logistics is already seeing results. In just two years, it has increased import/export railway freight between the Port of San Antonio and its logistics terminal in Renca by 500%.
In early 2016 the company used one train a week to move 160 containers a month. However, by the second half of 2018, that figure had reached one train a day and 960 containers per month, moving mainly import freight for the retail sector. Its goal is two trains a day by 2020.
One of the greatest benefits of this change for the company is the significant reduction in greenhouse gas emissions. "This is an important step forward for us since Chile wants to demonstrate its leadership in environmental and sustainable development issues," commented the CEO of SAAM Logistics Chile, Fernando Encinas.
Based on measurements performed by the company's Sustainability Area, moving a container by rail from San Antonio to Santiago emits 68% less CO2into the environment than using trucks. Moving a container between these two locations by train generates 85 kg of CO2, while doing it by highway emits 265 kg.
These achievements began with a campaign launched by SAAM Logistics in 2016 to show its retail customers the advantages of railway transport, which also include more competitive costs, heightened cargo security and schedule consistency. "The main effort required a shift in internal culture, which was highly inclined towards truck use. In the end, it was not hard for our team and our customers to grasp the advantages of railway transport and the differentiating element it represented for SAAM Logistics," Encinas concluded.
___
SAAM is a multinational corporation providing services for international trade through its three divisions: Port Terminals, Towage and Logistics.
With 57 years in business, SAAM has operations in 12 countries in North, Central and South America, creating jobs for more than 7 thousand employees.
It is one of the leading operators of port and towage services on the continent.