SAAM Recognized by ALOG for Certifying Workplace Competencies of Employees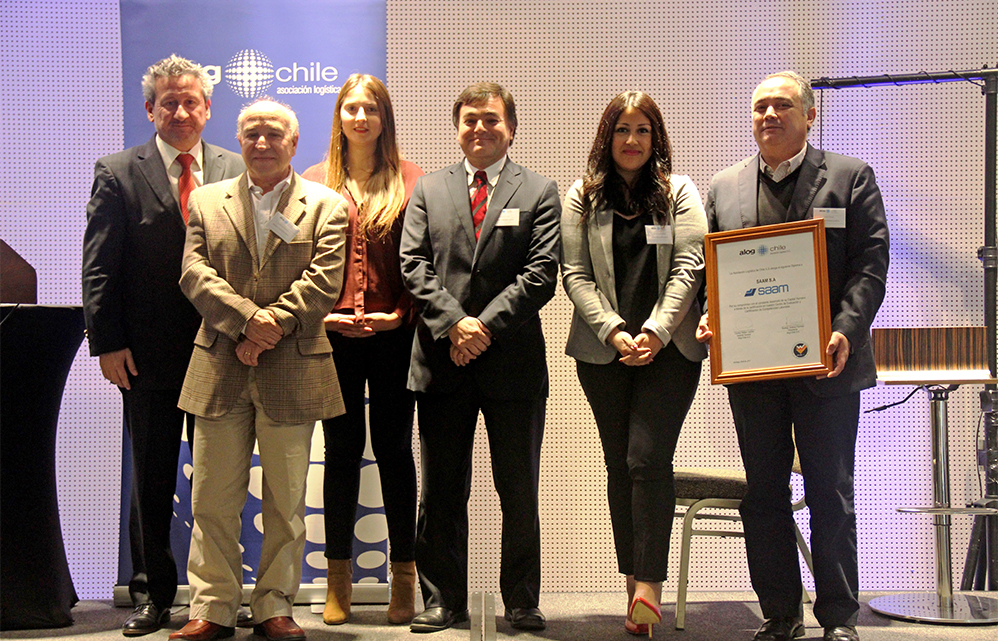 The award highlights the Company's concern for certifying the employees of SAAM's logistics subsidiaries such as Sepsa, Cosem and Saam Extraportuarios.
Santiago, May 15, 2017.- The Chilean Logistics Association (ALOG) recognized SAAM for its work in human capital development and workplace competency certification in the companies within its logistics area.
The award given by the trade association underscores the Company's concern for certifying the employees of Sepsa, Cosem and Saam Extraportuarios, all entities within the SAAM Group.
"This is recognition for the work we have done with our employees to certify their workplace competencies. This work is very important since certified personnel are an indication that processes are being performed well. It is a sign that workplace competencies for this market are in compliance and also provides a guarantee for customers," remarked Claudio Hurtado, the CEO of Sepsa.
The executive commented that the three-month process is voluntary for each employee, "which demonstrates each employee's own commitment to becoming certified and the internal support they receive from supervisors and co-workers. Our employees have demonstrated solid technical knowledge, together with a culture of safety in their daily duties," emphasized Hurtado.
Currently, 102 of the 122 people that can be certified within SAAM (Saam Extraportuarios, Sepsa, Cosem and Terminales) have completed this important process, representing 83% of all eligible employees. One of the objectives this year is to certify the workplace competencies of the remaining 17%. ALOG has been certifying logistics companies that are members of the trade association for several years now. The process is validated by ChileValora.