San Antonio Terminal Internacional Reaches One Million TEUs for the Eighth Year in a Row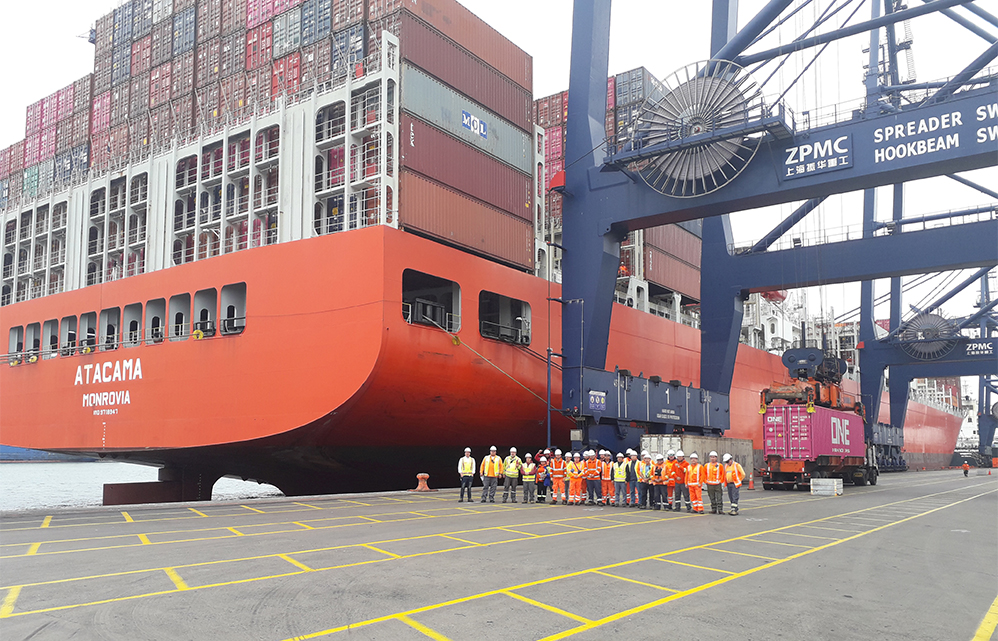 San Antonio, October 16, 2019. This morning San Antonio Terminal Internacional (STI) once again reached a record of one million TEU transferred during 2019, which it has achieved for the past eight years at the terminal.
This milestone was attained following the docking of the vessel MN Nave Atacama, which belongs to the consortium formed by Mediterranean Shipping Company, Hapag Lloyd, One and Hyundai Merchant Marine. This vessel, destined for Asia, required 1,220 cargo movements, all loading. Specifically, a ONE container (number GCXU 5215350) marked TEU 1 million.
"This figure is much more than a record: It is a reflection of the results possible through team work, where each area has played a part in making this a reality. It is also a reflection on our customers, who continue to entrust their shipments to San Antonio Terminal Internacional," commented the company's CEO, José Iribarren.
The executive added that "this milestone has been accomplished while upholding our three pillars of safety, efficiency and operating continuity, which makes us even prouder."