TMAZ Achieves Monthly Transfer Record of 9,132 Vehicles in June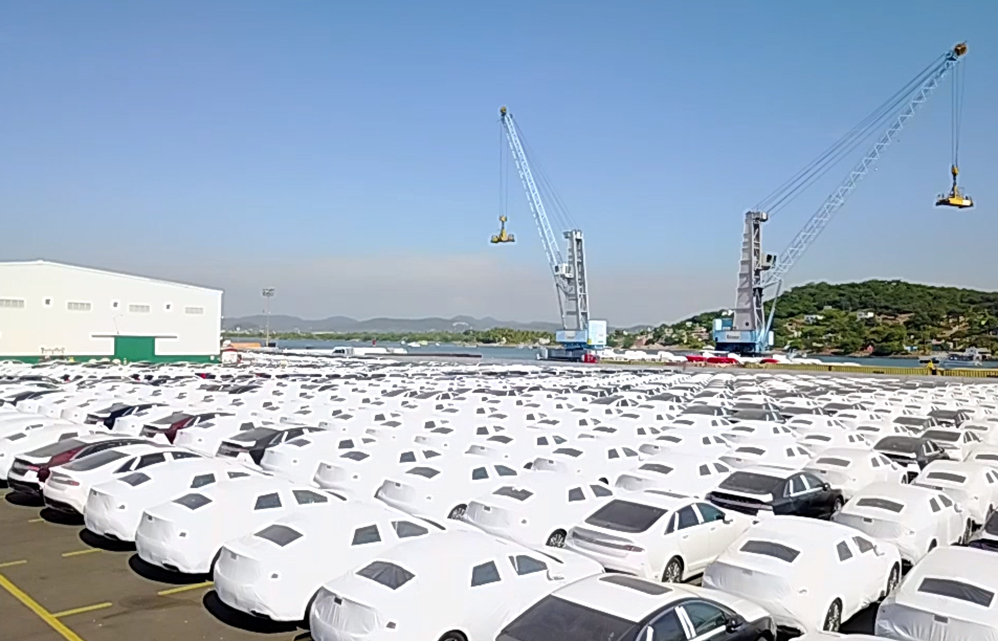 The SAAM-operated terminal expects to move 94 thousand automobiles in 2019, doubling its volume from 2016.
Mazatlán, July 23, 2019. Terminal Marítima Mazatlán (TMAZ) moved 9,132 vehicles in June, marking a monthly transfer record for this type of cargo. The SAAM-operated port in the Mexican state of Sinaloa forecasts that it will move 94 thousand vehicles this year, doubling its volume from 2016.
"TMAZ has become a key component of the automotive logistics chain in Mexico. As a boutique port, we have found a way to give our customers tailored solutions and comprehensive service," according to the terminal's CEO, Mauricio Ortiz.
The multipurpose port, which launched its automotive operations in October 2015, has a dynamic capacity for 138,771 vehicles per year, which today makes it the port of entry and exit for companies like Nissan, Ford and Mitsubishi. A new automaker will soon join them, bringing the yearly volume to around 120 thousand cars in 2020.
In addition to developing operational systems for handling vehicles, TMAZ also services container ships and loose and bulk cargo. "Freight diversification has been fundamental to doubling our throughput since we began operating in 2012. At that time, we practically only moved containers," added Ortiz.