SAAM Presents Costa Rican Government with Plan to Modernize Puerto Caldera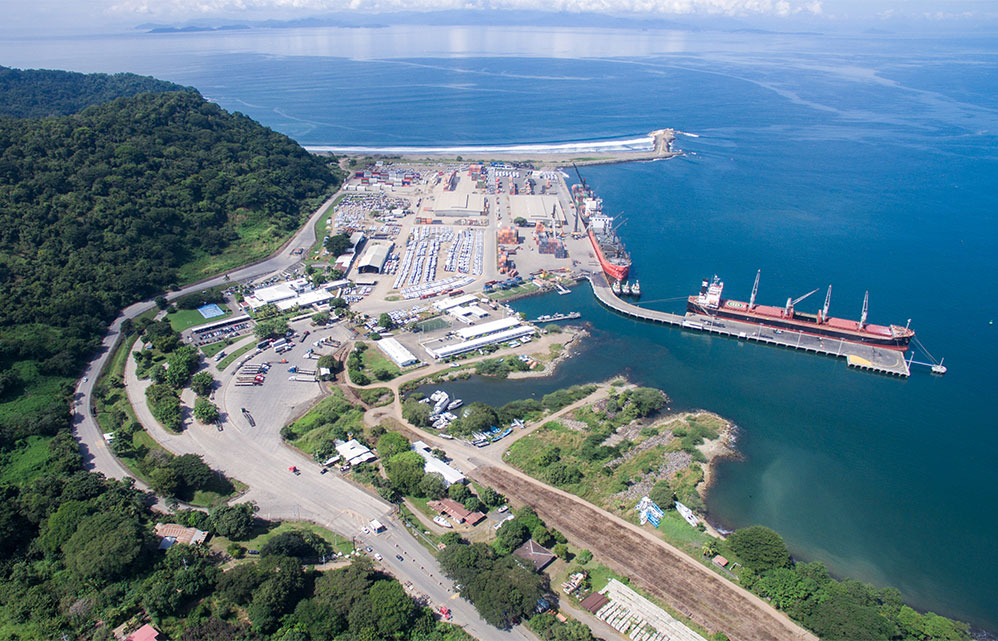 Project calls for US$150 million in investments and would increase terminal capacity nearly fivefold.
San Jose, Costa Rica, December 12, 2018. This morning SAAM presented the President of Costa Rica, Carlos Alvarado, with an ambitious project to modernize Puerto Caldera, the nation's second largest port, where SAAM has held an interest since 2017.
"We want to move the terminal into the future because we believe that the Pacific coast of Costa Rica has tremendous potential. Today we took the first step by forming a technical working group to make this project happen," commented SAAM's CEO, Macario Valdés.
The executive explained that the plan could increase terminal capacity fivefold, growing from 328,500 TEUs transferred per year to 1,580,000.
The initiative, which must be approved by Costa Rican authorities, involves deepening the port's berthing areas, turning basin and access channel to 16 meters (today they are between 7.5 and 13 meters), which would make it the deepest in Costa Rica, and would allow larger and more modern vessels to call on this port. The project also entails improving the yards and purchasing state-of-the-art equipment.
About Puerto Caldera
This port is the largest terminal on Costa Rica's Pacific coast and the country's second largest in terms of cargo handled. The main products transported include containers, bulk products, fruit, vehicles and general cargo. The company is owned by SAAM, Comercializadora R y S S.A., Logística de Granos S.A. and M&H Inversiones SAS.