SAAM completes the sale of port and logistics assets and will focus on expanding its towage business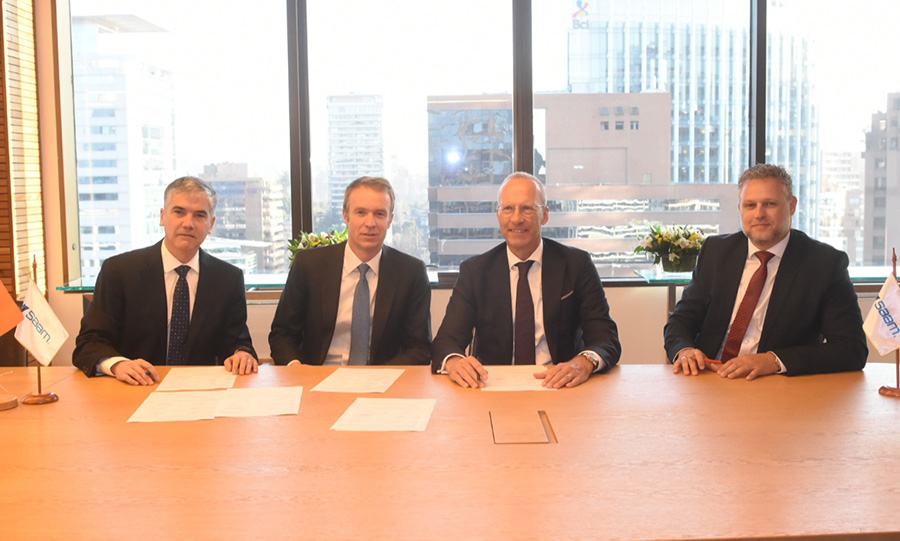 The company transferred ten port terminals in Chile, the United States, Mexico, Costa Rica, Colombia and Ecuador, as well as its bonded warehouses and logistics operations in Chile.

SAAM will focus on becoming a global leader in the towage industry and will enhance its airport logistics division.
Santiago, 1 August 2023 | SAAM finalized the sale of its port terminals and logistics operations to Hapag-Lloyd for approximately US$ 995 million. The sale will allow SAAM to focus on expanding its towage business and becoming a global leader in the industry.
The transfer of assets from SAAM to Hapag-Lloyd was signed at a ceremony in Santiago that senior executives of the German company attended.
"SAAM is beginning a new stage focused on two business areas where we see growth opportunities. We will strengthen our towage business to grow in new markets and become a world leader. We also want to expand Aerosan's regional presence," said Macario Valdés, Chief Executive Officer of SAAM.
SAAM leads the towage industry in the Americas, with over 210 vessels operating at more than 90 ports in 13 countries. The sustained growth strategy the company has deployed in recent years has strengthened its position on the continent.
Aerosan provides air logistics services at eight airports in Chile, Colombia and Ecuador and has also expanded operations in Latin America through an acquisition plan.
"SAAM is consolidating its status as a solid, stable company with a robust capital structure, a unique operating model and a growth plan in attractive industries," Valdés noted.