SAAM Pleased with FNE Approval of Sale of Port Terminals and Logistics Operations to Hapag-Lloyd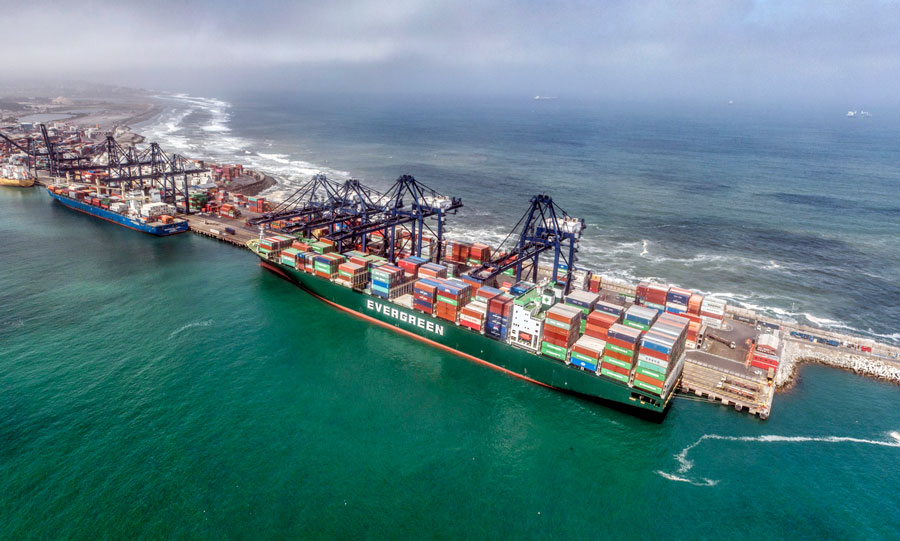 The company envisages to transfer its stake in ten port terminals in Chile, the United States, Mexico, Costa Rica, Colombia and Ecuador, as well as its bonded warehouses and logistics operations in Chile.
After a closing of the deal expected in the coming weeks, SAAM will receive around US$ 1 billion, and be able to further strengthen its towage business to become a global leader in this industry.
Santiago, July 19, 2023 | SAAM is pleased with the non-conditional decision from the National Economic Prosecutor's Office (FNE) to approve the sale of 100% of its shares in port terminals and logistics operations to Hapag-Lloyd, an agreement announced in October last year.
With this last approval, the company now has confirmation from all the antitrust authorities of the different countries involved in this process: United States, Mexico, Honduras, Costa Rica, Colombia, Ecuador, Uruguay. With this, SAAM can move ahead to close the agreement with Hapag-Lloyd in the coming weeks.
The transaction, priced at around US$ 1 billion, includes the sale of SAAM's interests in port terminals in Iquique, Antofagasta, San Antonio, San Vicente and Corral (Chile); Port Everglades (United States / Florida); Mazatlán (Mexico), Buenavista (Colombia); Guayaquil (Ecuador) and Caldera (Costa Rica). The agreement also includes SAAM Logistics's bonded warehouses, ground logistics operations in Chile, and the properties where that entity currently operates.
"The envisaged sale is a very important step for SAAM's future development, as it will allow us to focus on and strengthen the towage business, where we are already the main player in the America's and aspire to become world leaders, and Aerosan´ s operations" said the company's CEO, Macario Valdés.
SAAM leads the towage industry in the America's, with over 200 vessels operating at more than 90 ports in 13 countries. The company has deployed a sustained and consistent growth strategy in recent years, including the acquisition of the entire joint venture with Boskalis, and purchases of lntertug, Ian Taylor, Standard Towing, Davis Tugboats and Starnav, thereby strengthening its position in North and South America.
Along with the towage business, SAAM will retain the air logistics company Aerosan, which serves eight airports in Chile, Colombia and Ecuador.